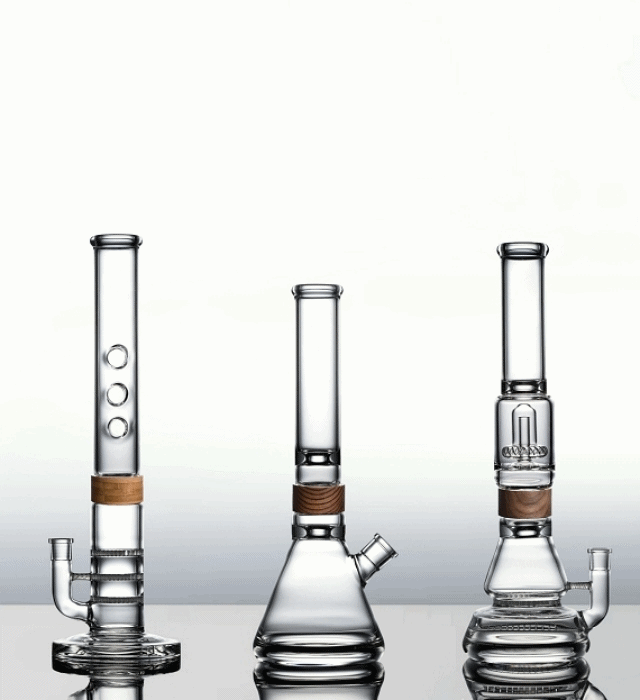 the easiest cleaning modular glass
Cleans in under 5 minutes
Modular and Interchangeable
Smooth hits guaranteed
Made with sturdy 5mm glass
Check out our different collections
Modular Bongs
Create Your Dream Piece With Modular Bongs
Unleash your creativity and design your own customizable bong using our modular pieces. Create, modify, and enjoy.
Discover endless combinations using interchangeable glass parts
The freedom to craft a bong that fits your smoking style
Express yourself and design a small bong or big bong
FAST TO CLEAN
Effortless Cleaning With Detachable Bongs
No more tedious cleaning routines. Easy to dismantle and clean within 5 minutes, maintaining your custom bong has never been easier or faster.
Enjoy a clean, smooth smoking experience every time
Build a bong that is safer, easier, and 3 times faster to clean
We've taken care of the hard part so you can enjoy the fun
Travel Friendly
Take your bong with you on all of life's adventures.
Our detachable bongs fit easily into your luggage/backpack so you can smoke wherever you are.
*Carry case sold seperately
ENVIRONMENTALLY FRIENDLY
One Tree Planted for Every Modular Bong Sold
Together we can make the world a little greener by offsetting the cardamom emissions on every order shipped.
We plant one tree for every bong you buy
Our packaging is recyclable and made from recyclable material
Guilt-free smoking as mother nature intended
Designed by smokers, for smokers
Our bongs are not just any regular bongs. We designed them out of our own frustration of using regular bongs which difficult to clean and took up a lot of space. Our modular pieces allows us to fulfill many combinations using just a few pieces and creates cleaning a breeze. We estimate cleaning can be cut down by 3-5 times compared to regular pieces.
Quality First
We searched far and wide in working with only the best artist that resonated with our goals. From working with quality borosilicate glass only, to using a minimum of 5mm in all our tubes, our pieces can be comparable and sometimes better than other top tier glass bongs out there. We want you to have a piece that last as long as possible. If you take care of it, there should be no reason why it won't last a lifetime.
Environmental Commitment
Our founder has a great appreciation for nature and wanted to create a business where it is not only environmentally friendly but also contributes to the betterment of nature itself. That is why we use eco-friendly materials wherever possible even though the cost are higher. We also pledge to plant 1 tree for every glass module that is sold. Our 1 for 1 pledge will help reach our goal of hopefully planting a forest over our lifetime in business.
HASSLE-FREE SHIPPING & DELIVERY
We always strive to deliver your order as quickly as possible, with most orders shipped within 48 business hours from the order date. For more information on shipping, delivery, exchanges, and refunds, please visit our Shipping/Refund Policy page.
SECURE PAYMENT OPTIONS
We ensure your payments are safe and secure with Vitae Glass, so your online bong shopping experience is worry-free. We accept most major credit cards and use encryption to protect your personal information whenever you purchase something from our shop.
WANT TO LEARN MORE? CONTACT US TODAY!
We are happy to provide advice if you are looking for a particular type of glass bong or piece, so we can advise you on the best picks from our shop. Just reach out to us at [email protected] and we can take the conversation from there!