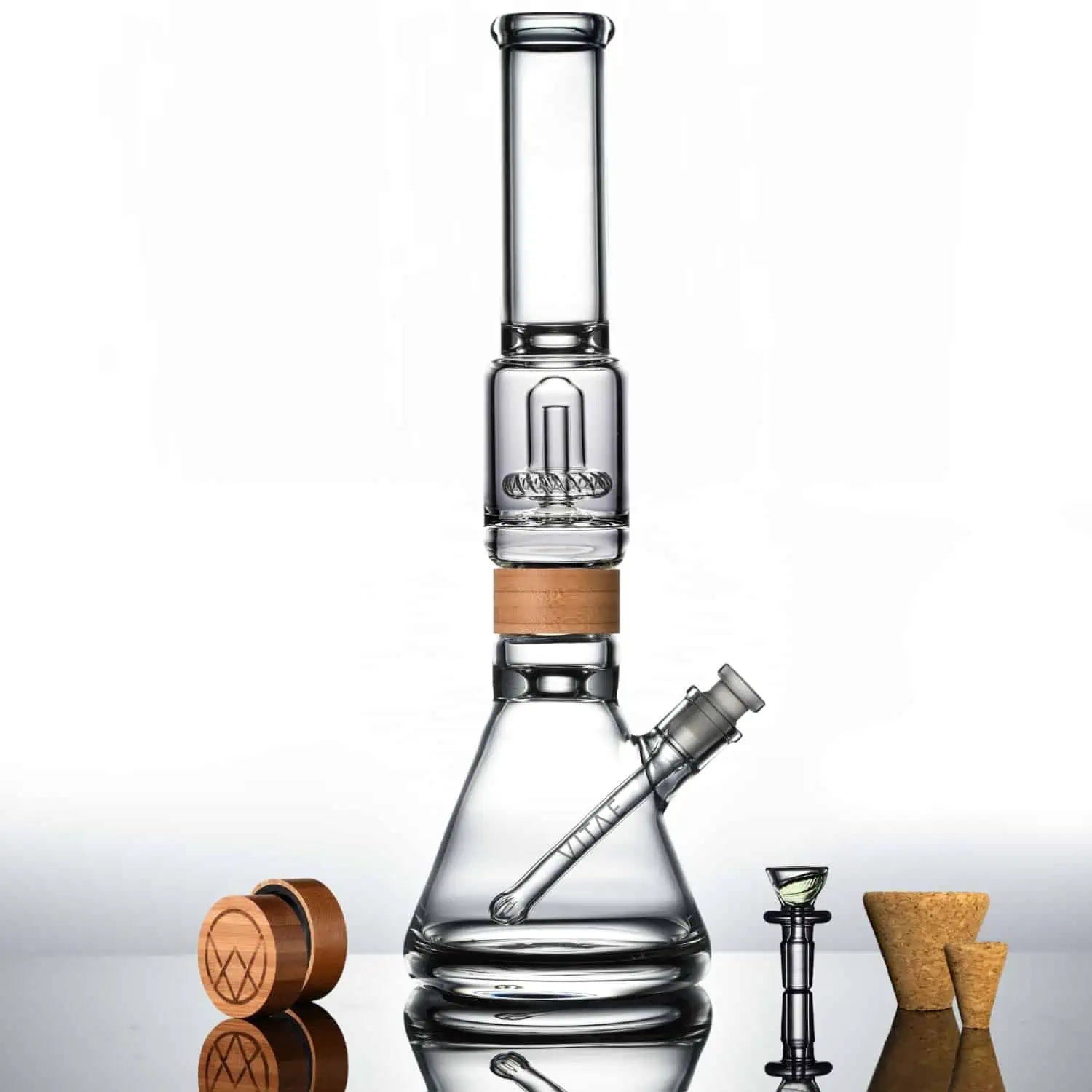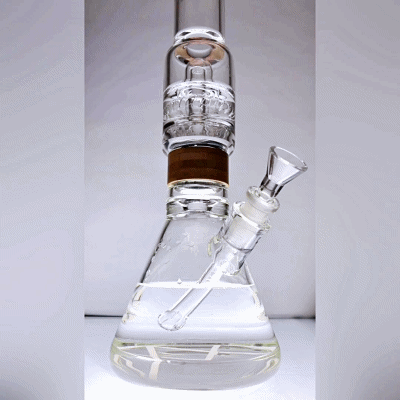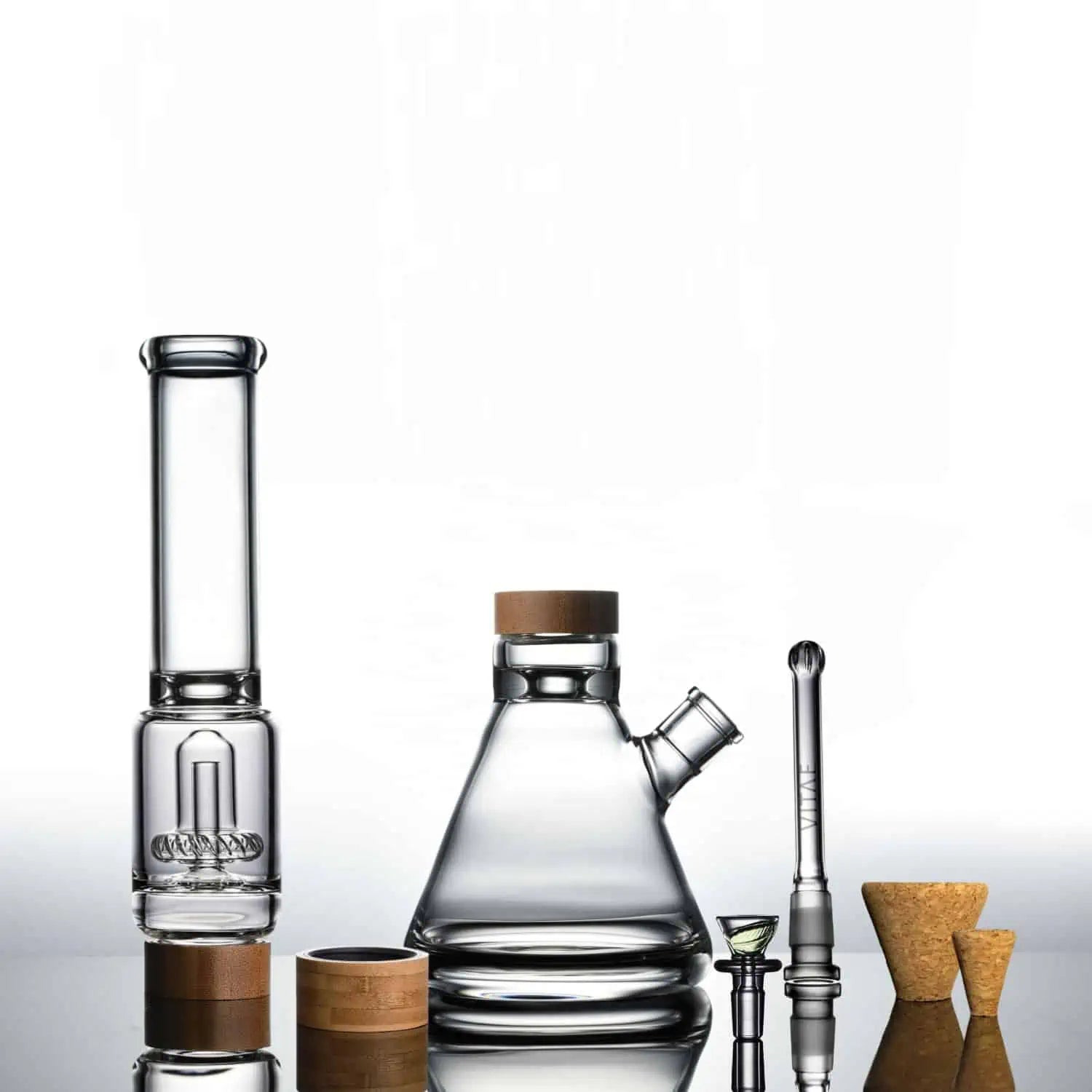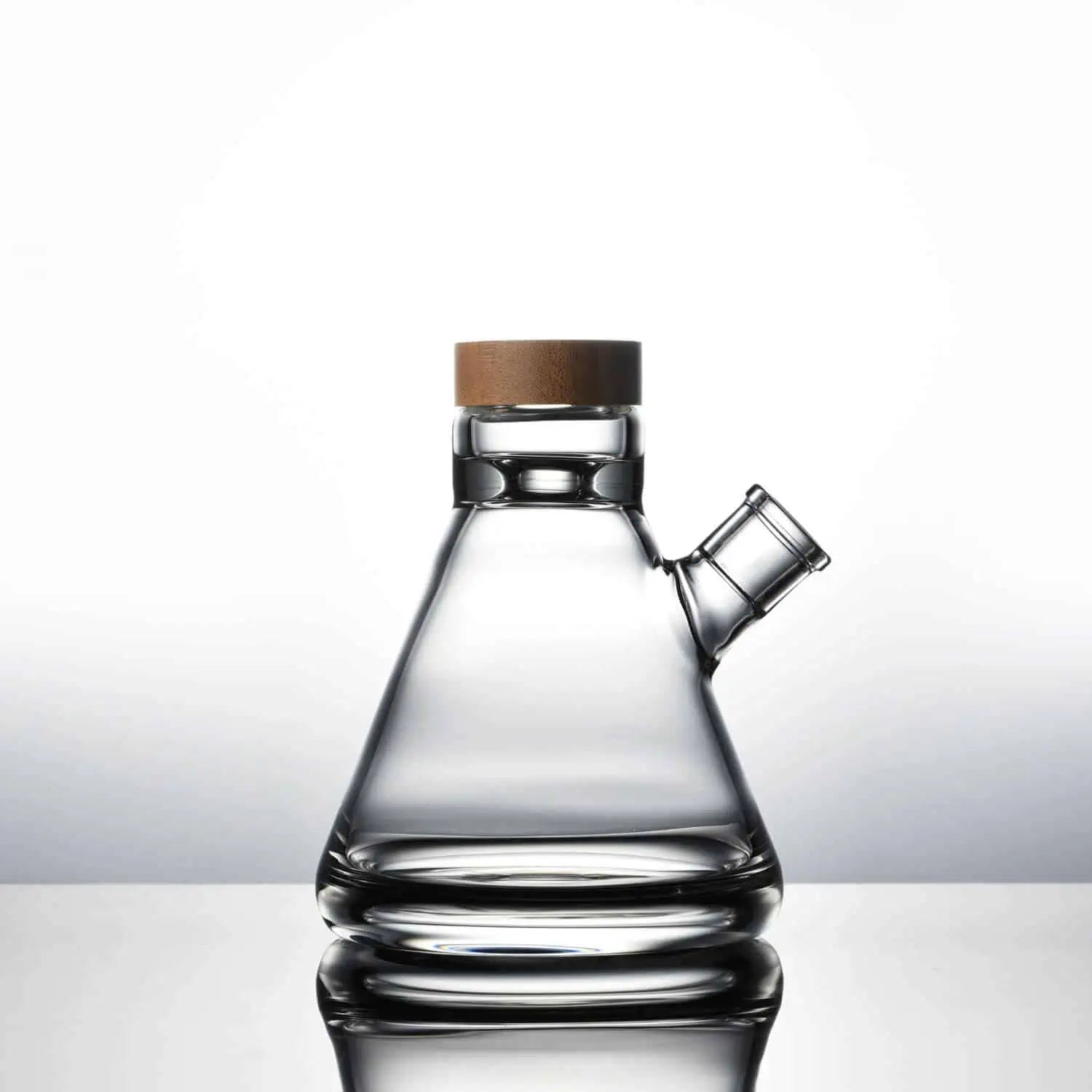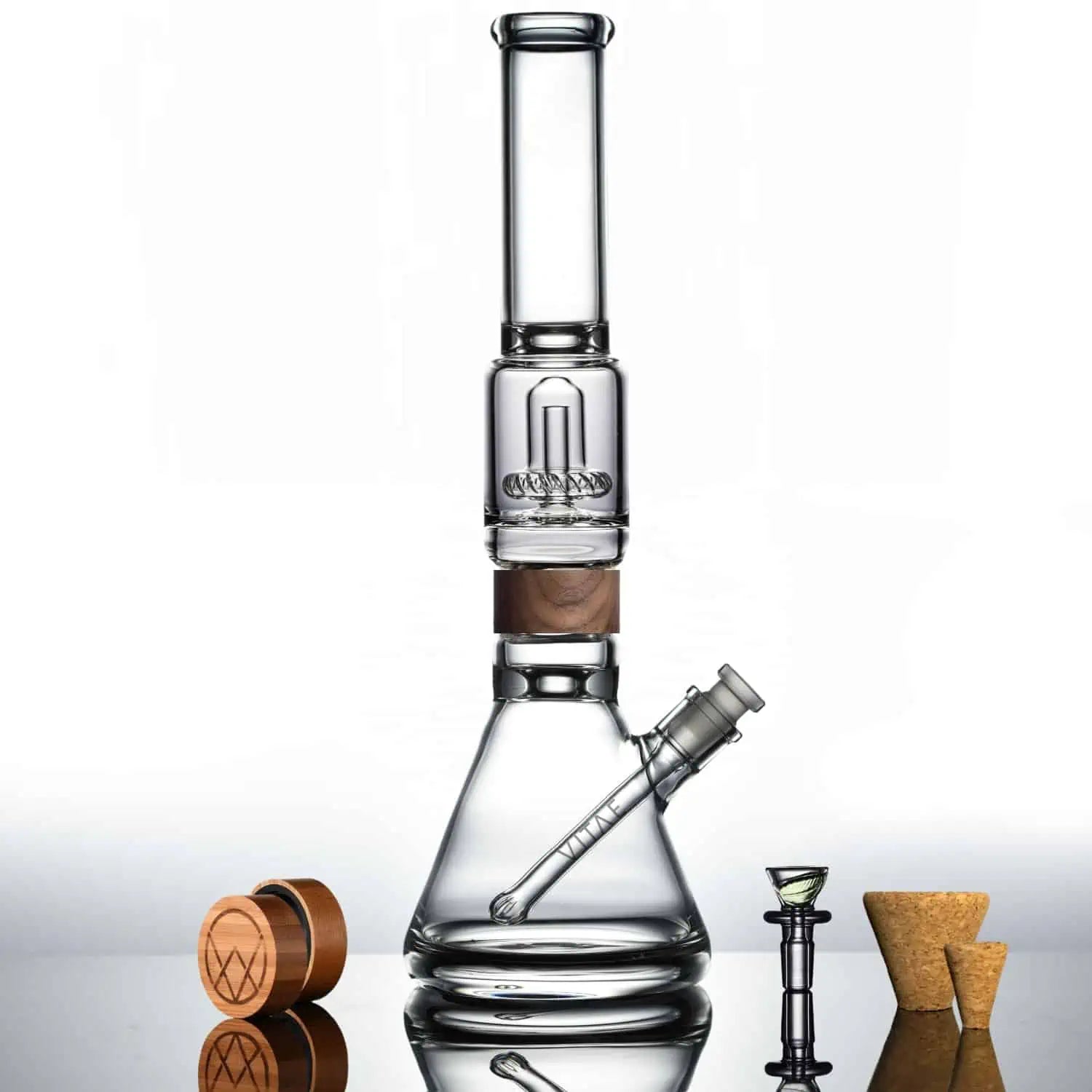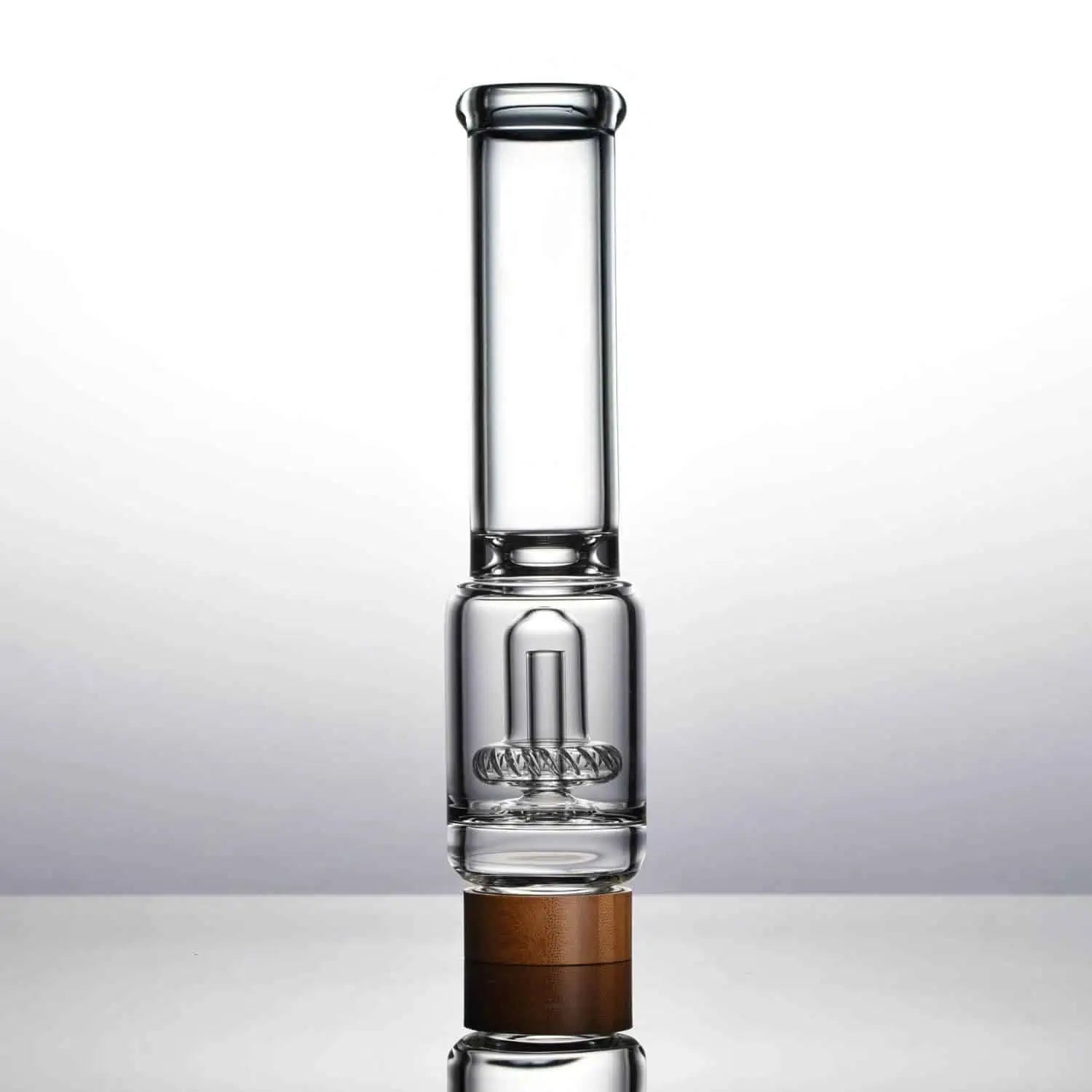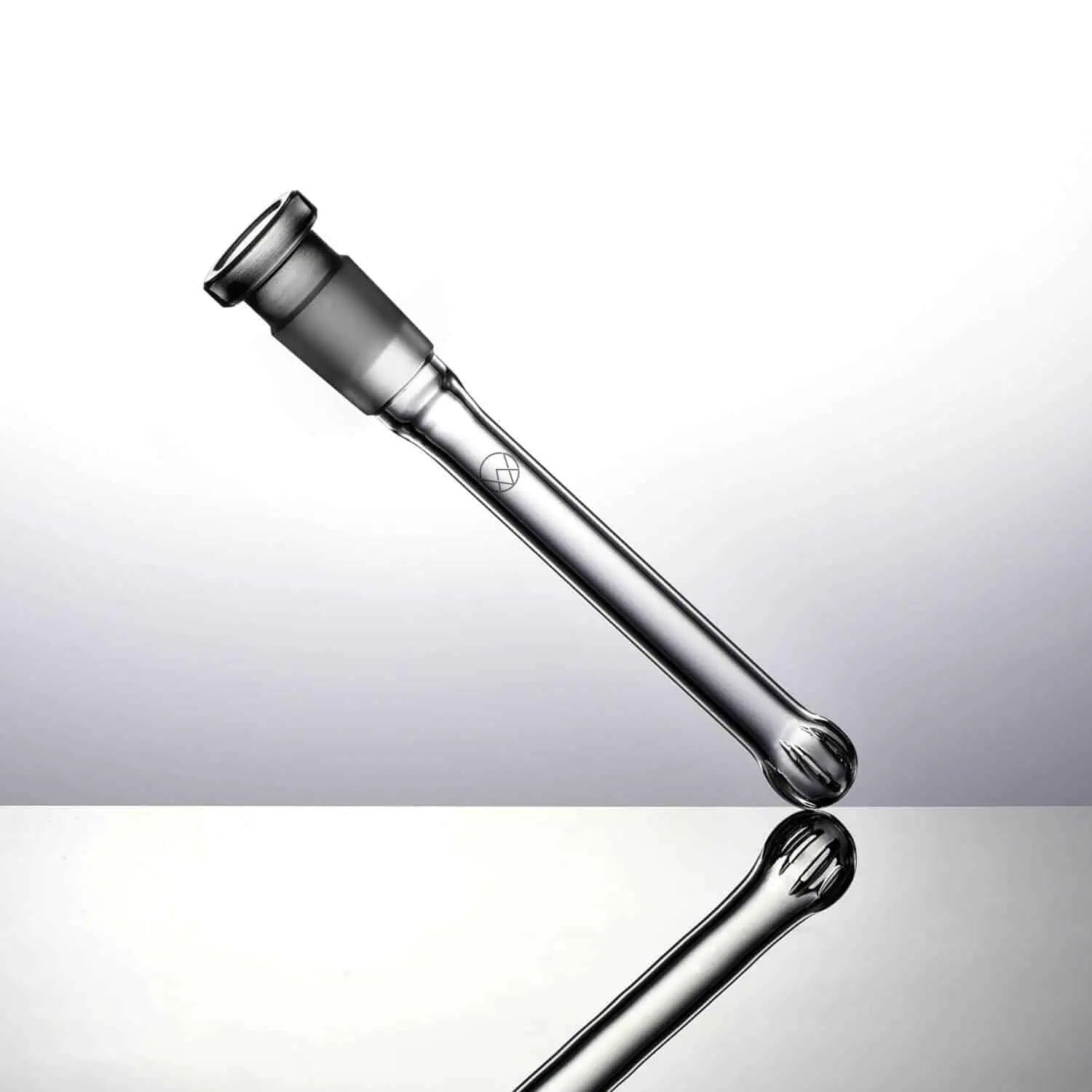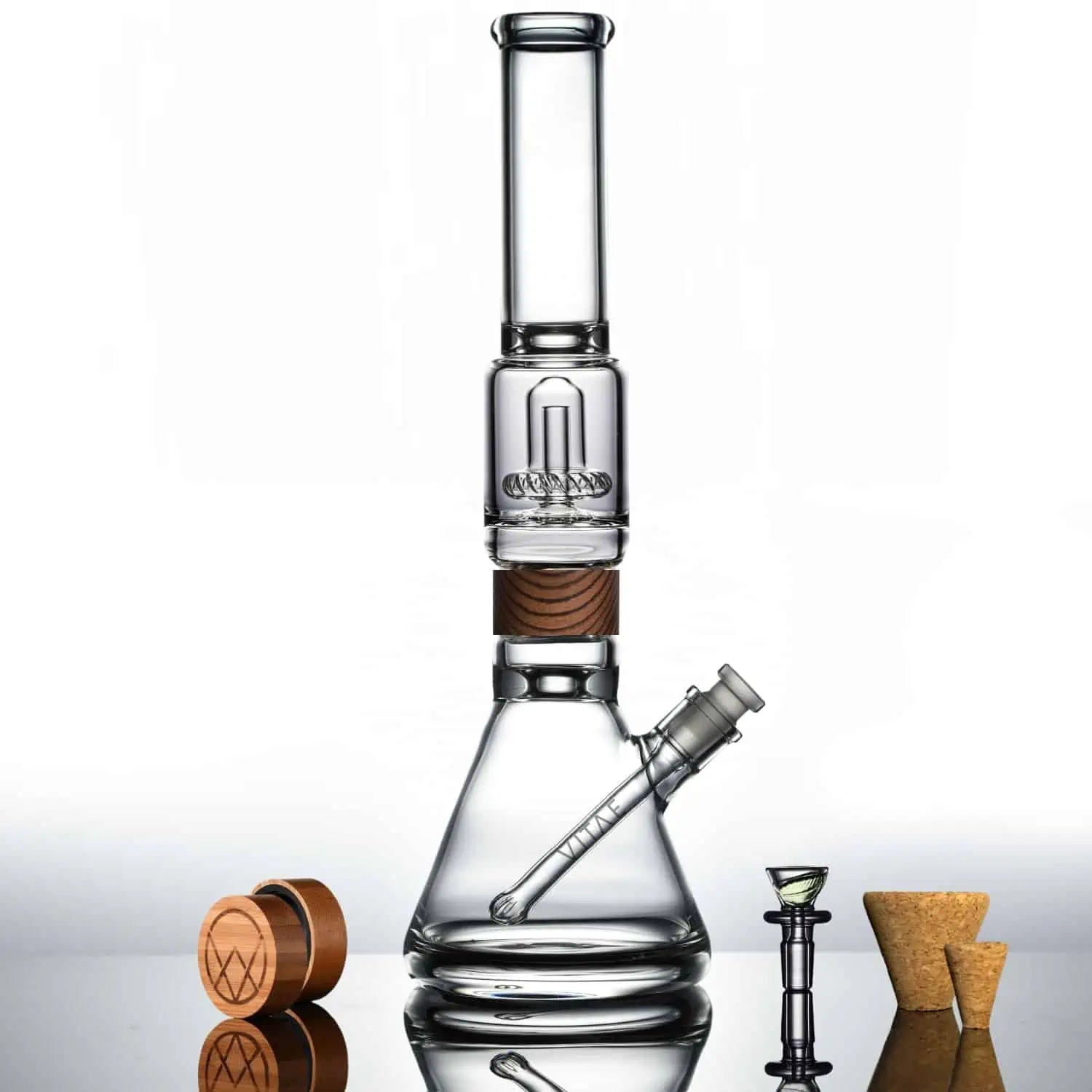 The Classic Beaker + UFO Mouthpiece

Vintage meets innovation with this beaker base matched with our unique UFO mouthpiece. Extra percolation with minimal backsplash at the top, it is sure to "perc" up anyone's day.

The beaker is able to hold a large amount of smoke with minimum drag, while the UFO (unidentified filtration object), a distinguished percolator in the glass world for its functionality and alluring looks, produces the final filtration that you're looking. If you like to add ice, this is possible too with the ice catcher at the top. Both pieces form great foundations for future builds, a top pick from the team.
Ready for take off....
Save $40 when buying the set which comes complete with everything you'll need.
Share