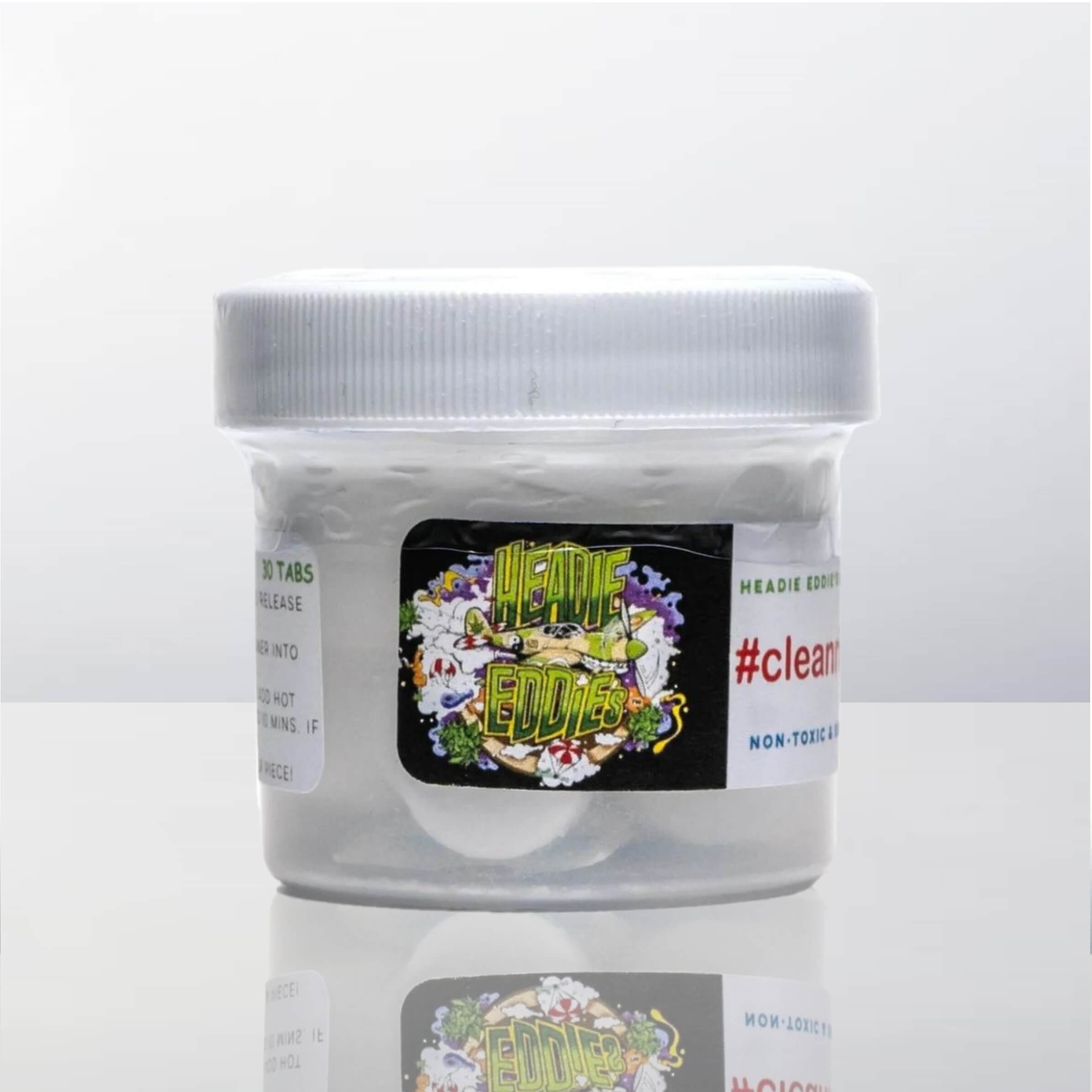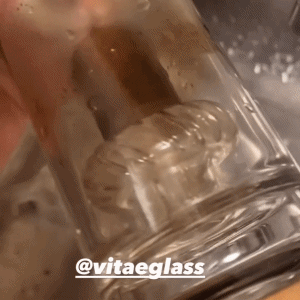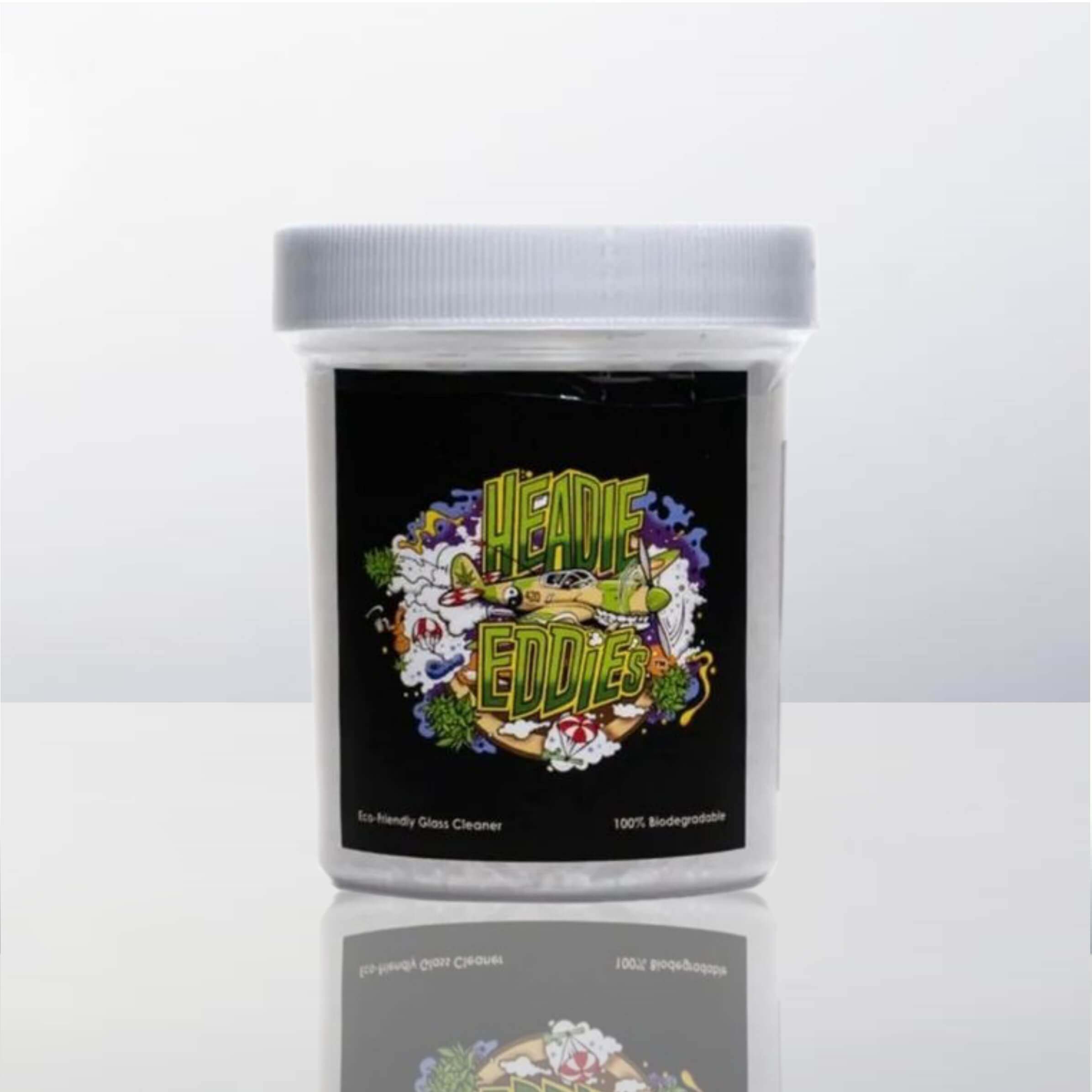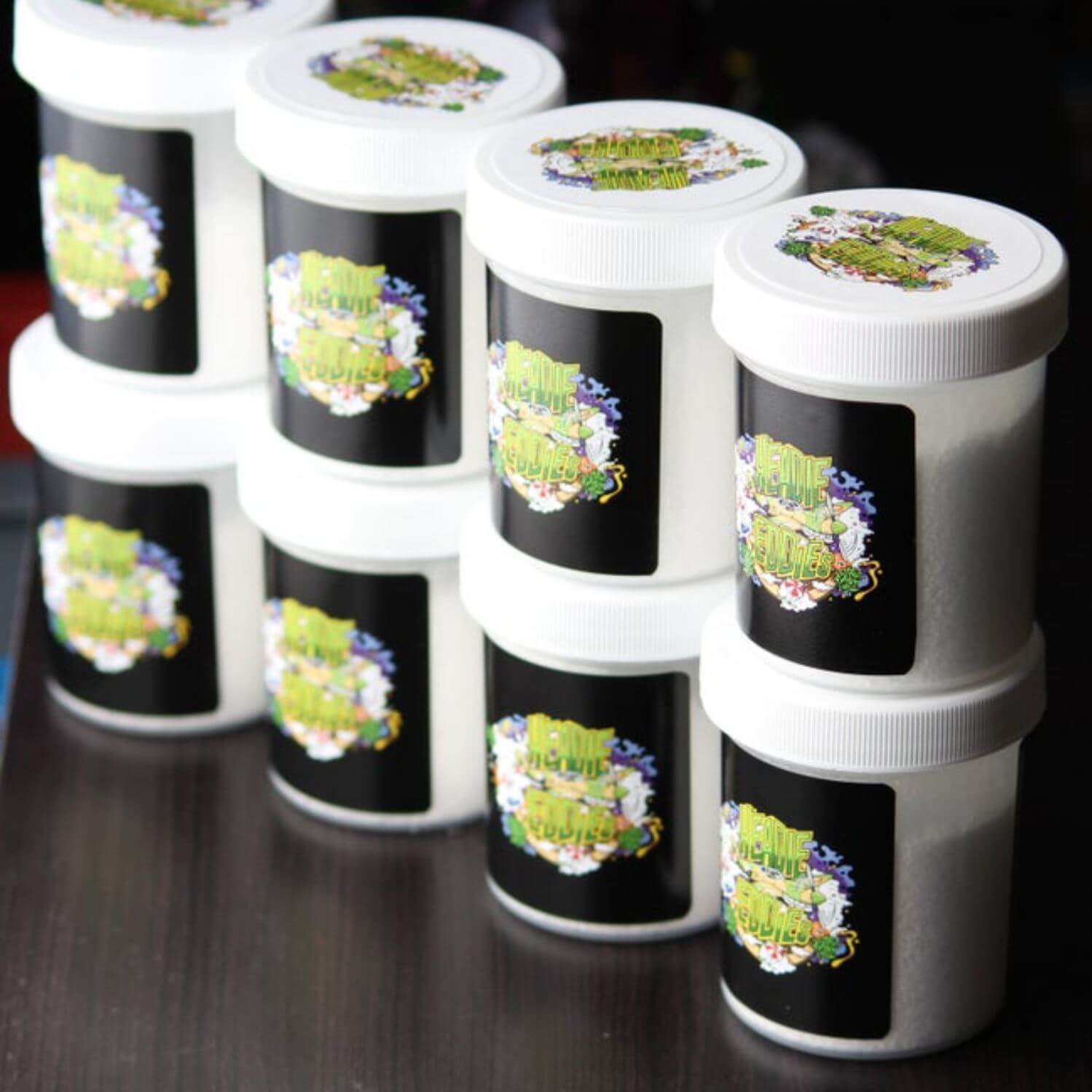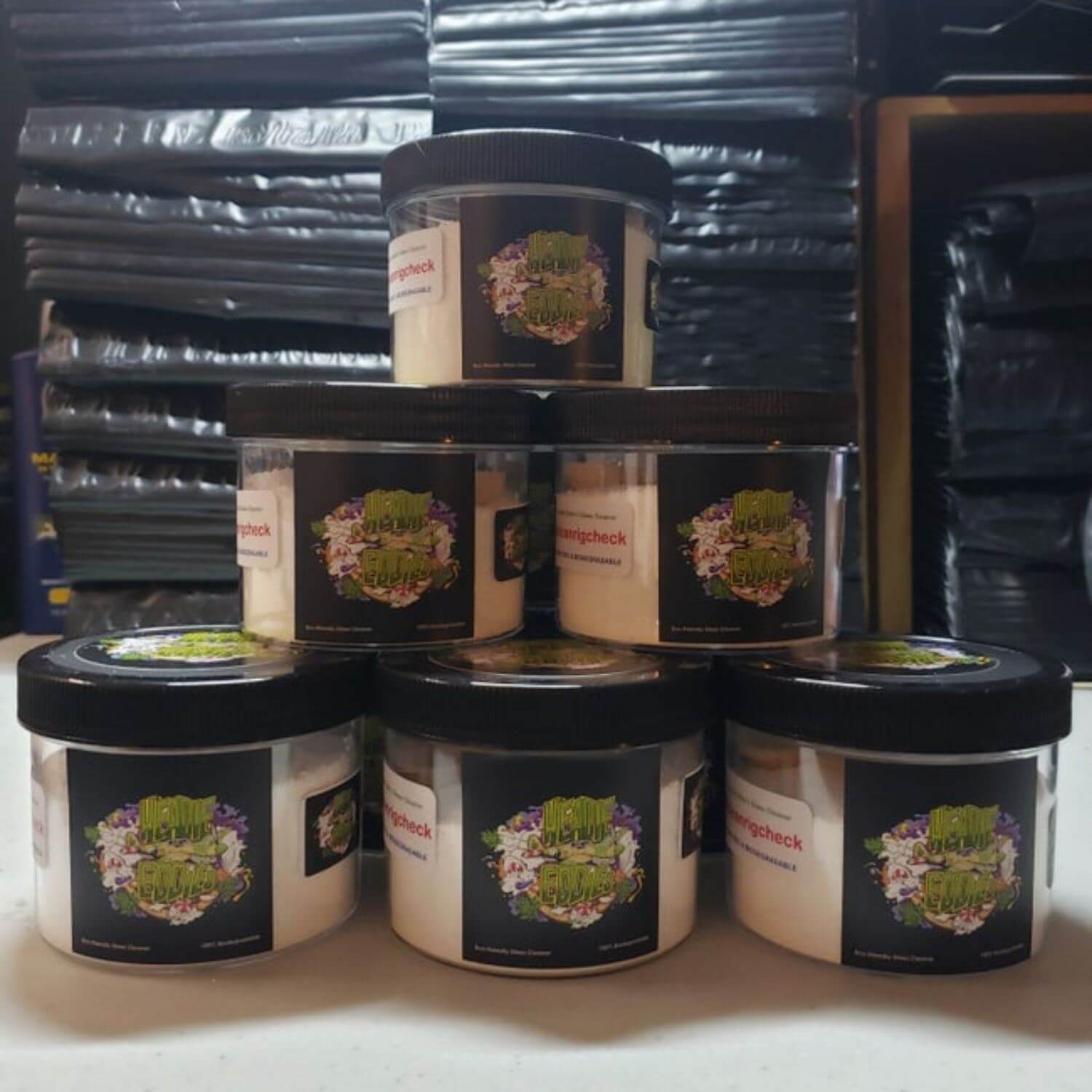 Headie Eddie's Glass Cleaner
In stock items ship in 1-2 days
The last glass cleaner you'll ever need.

The proof is in the pudding, this cleaner WORKS!!! Any stubborn water stains or resin build-up from years of smoking, gets taken out right in front of your eyes. Suitable for both bongs and dab rigs. 
Headie Eddie's Glass Cleaner is eco-friendly and made up of 100% organic materials which are 100% biodegradable. It's also non-toxic for those that need to know! You will never need ISO or harmful chemicals to clean your glass again! 
All you need to do is add the Headie Eddie's glass cleaner into your piece, add hot water and let it sit for 5-10 minutes depending on how dirty it is. If it has been over 1 week since cleaning a 20 minute soak is ideal.
Give it a try, you won't regret it!
Cleaning Video

The magic works right in front of your eyes. You can see the bubbles fizzing in there as it breaks down any stubborn build-up and shines your glass like the first day you got it. 
Share