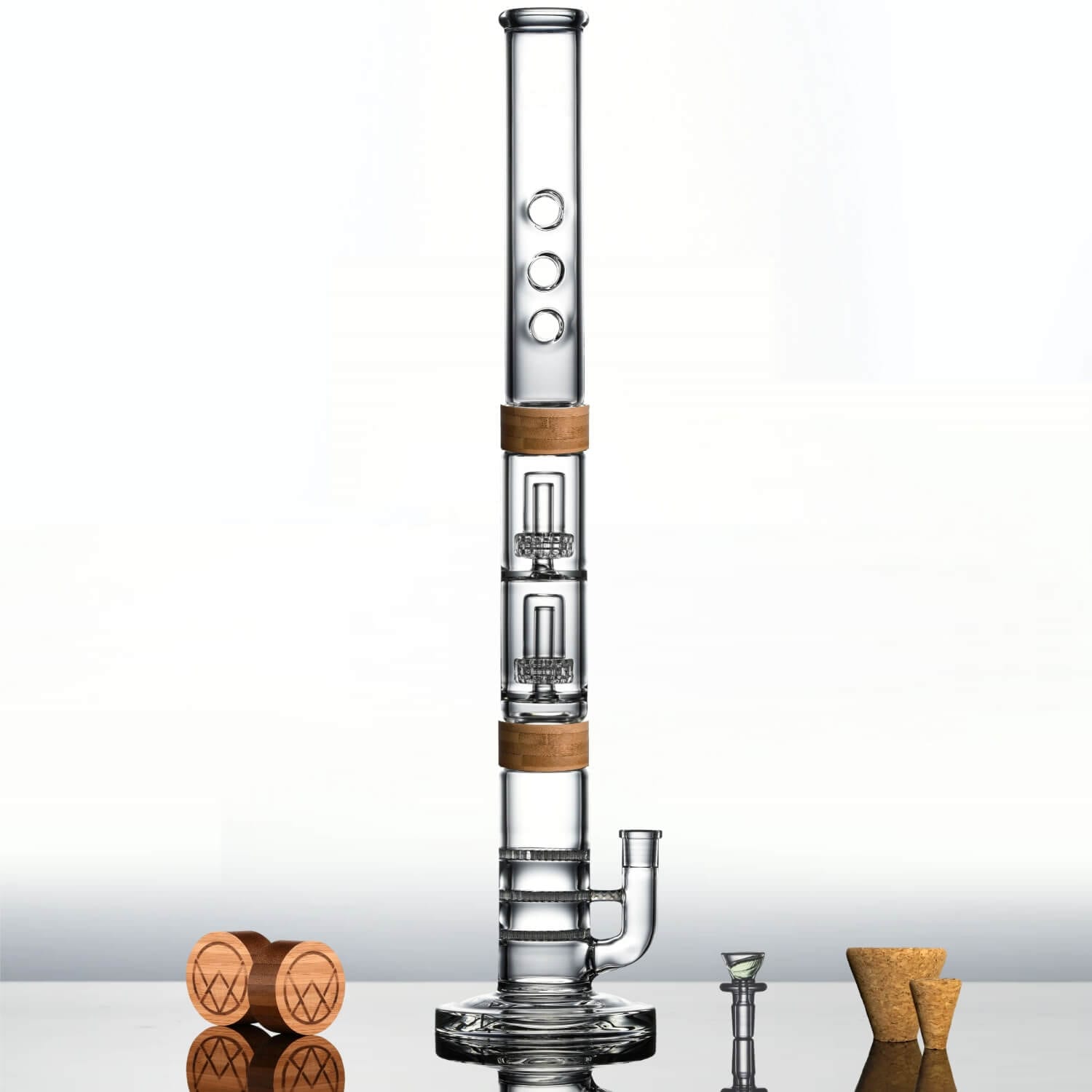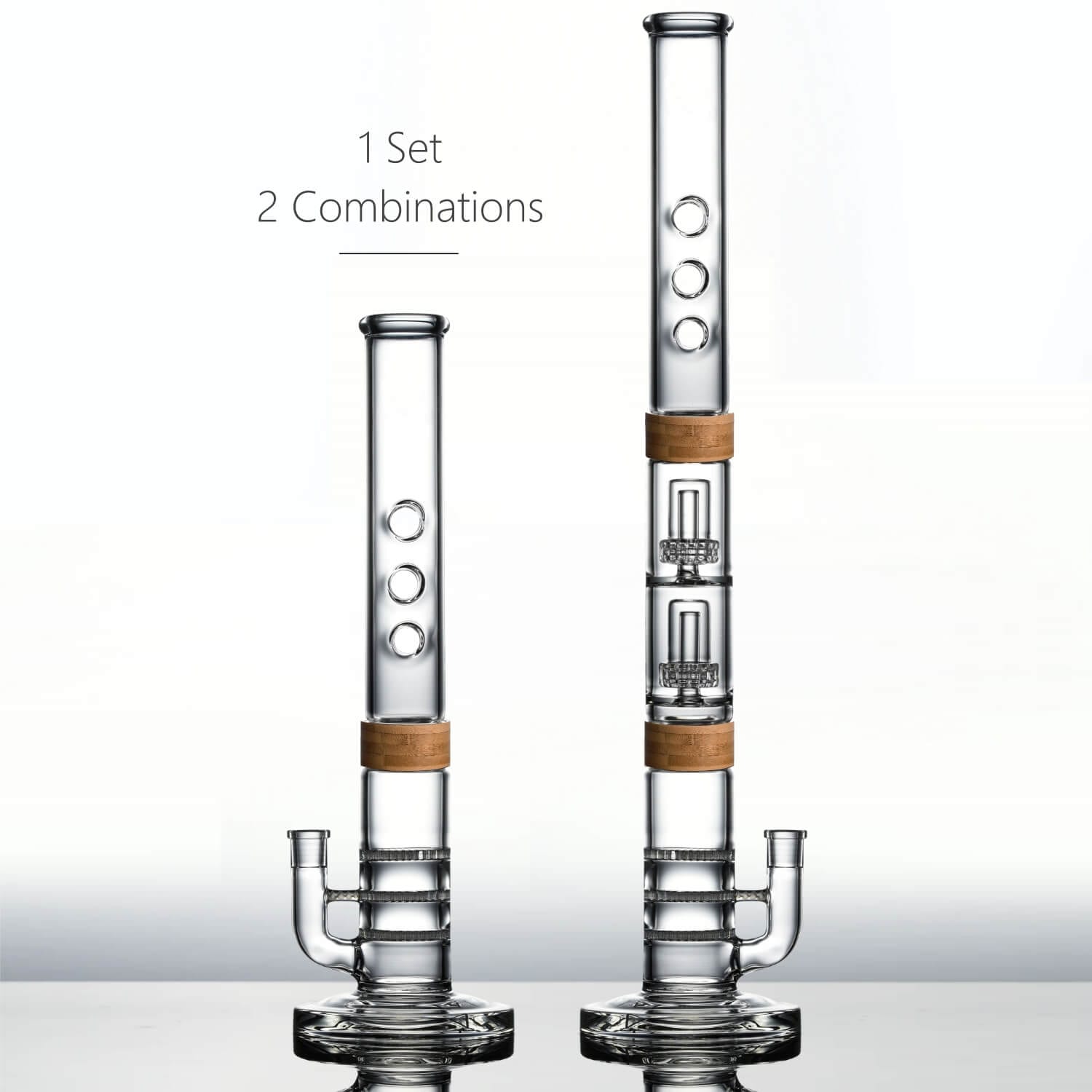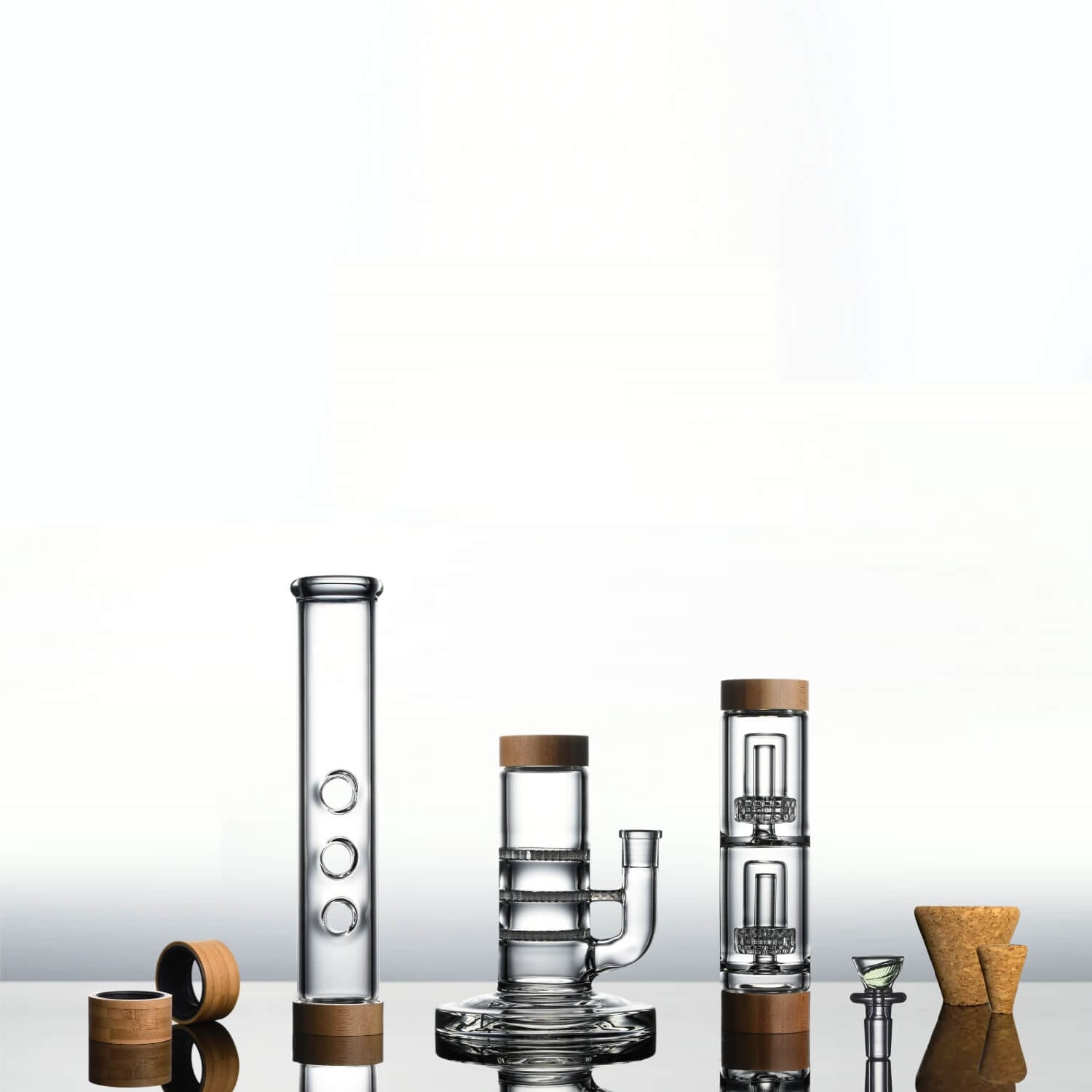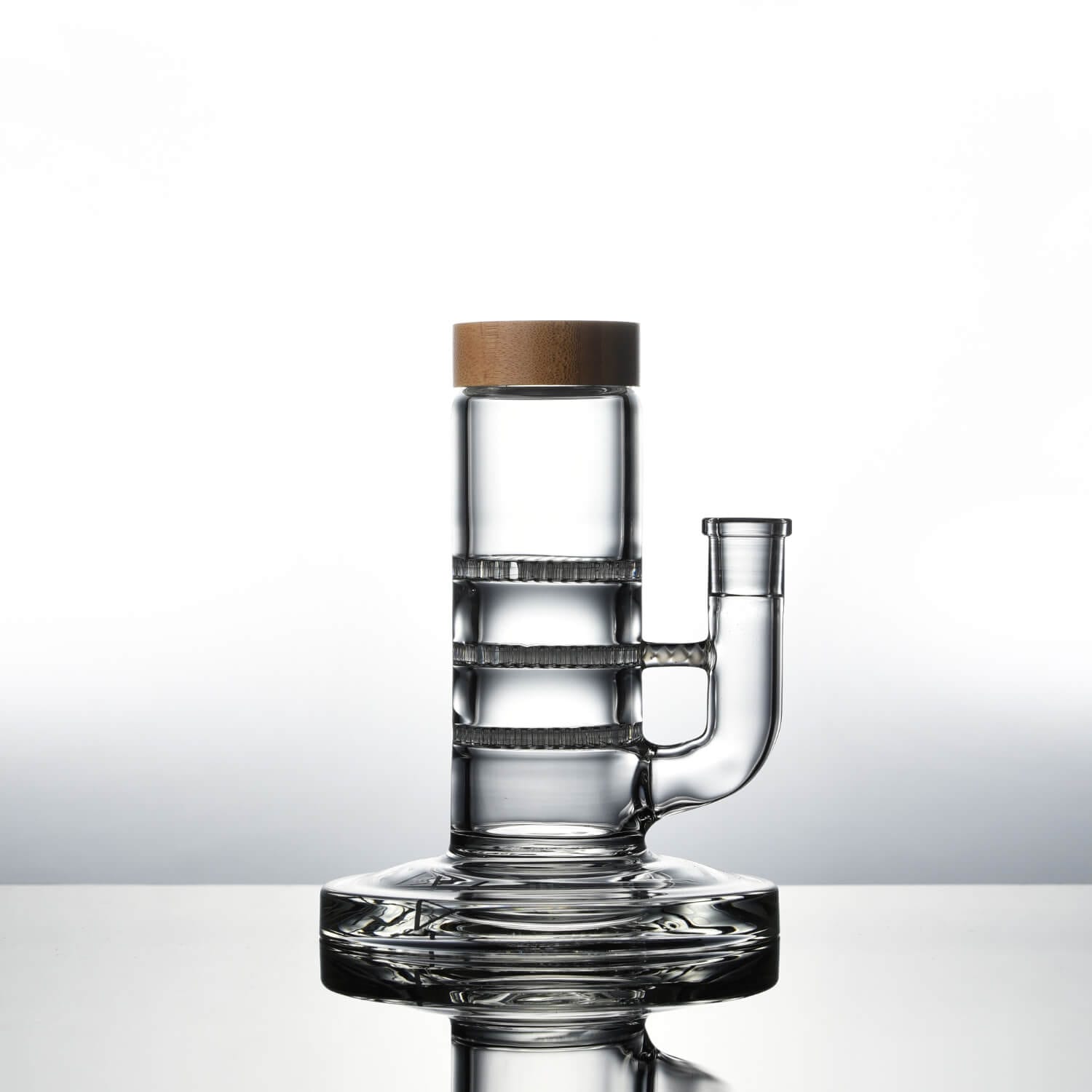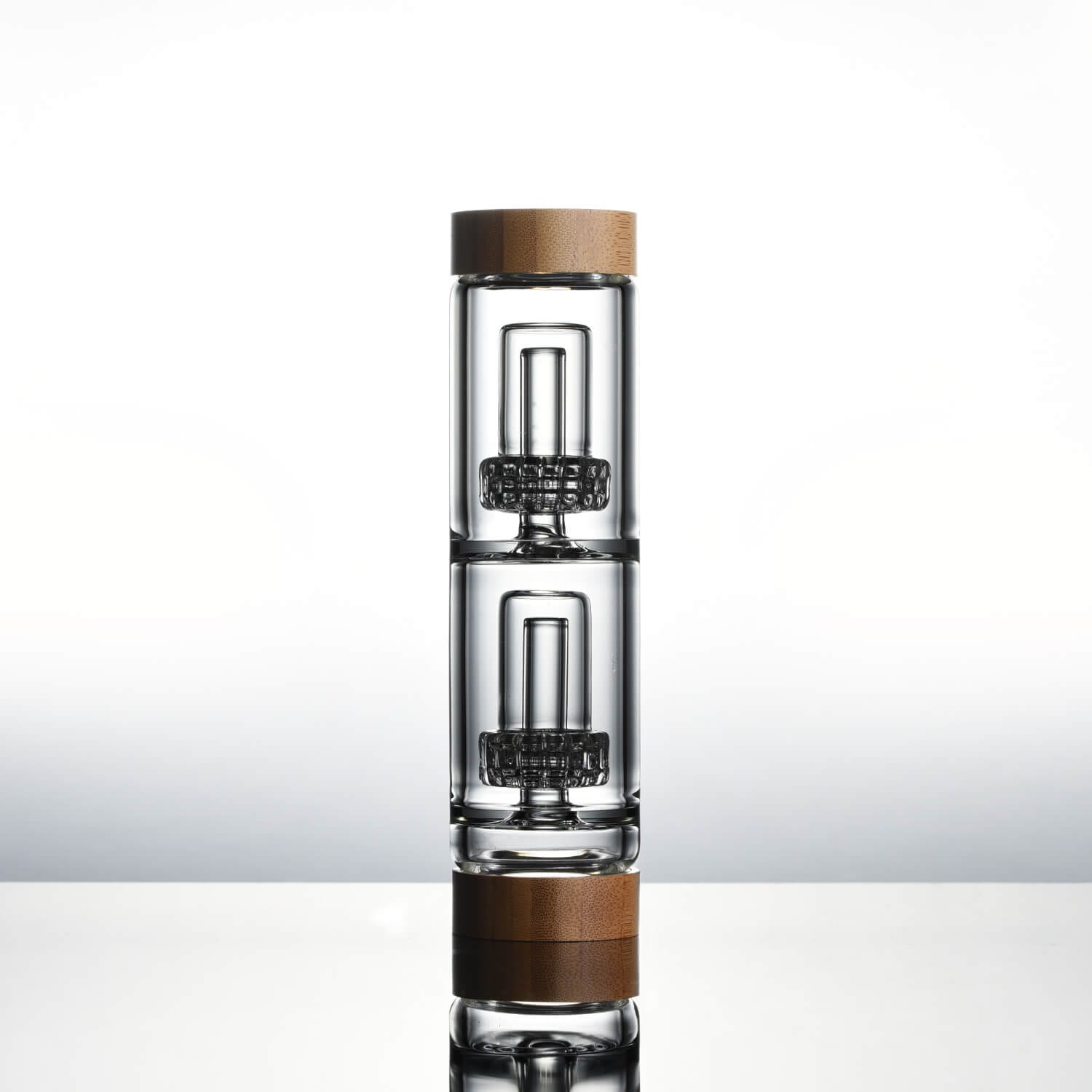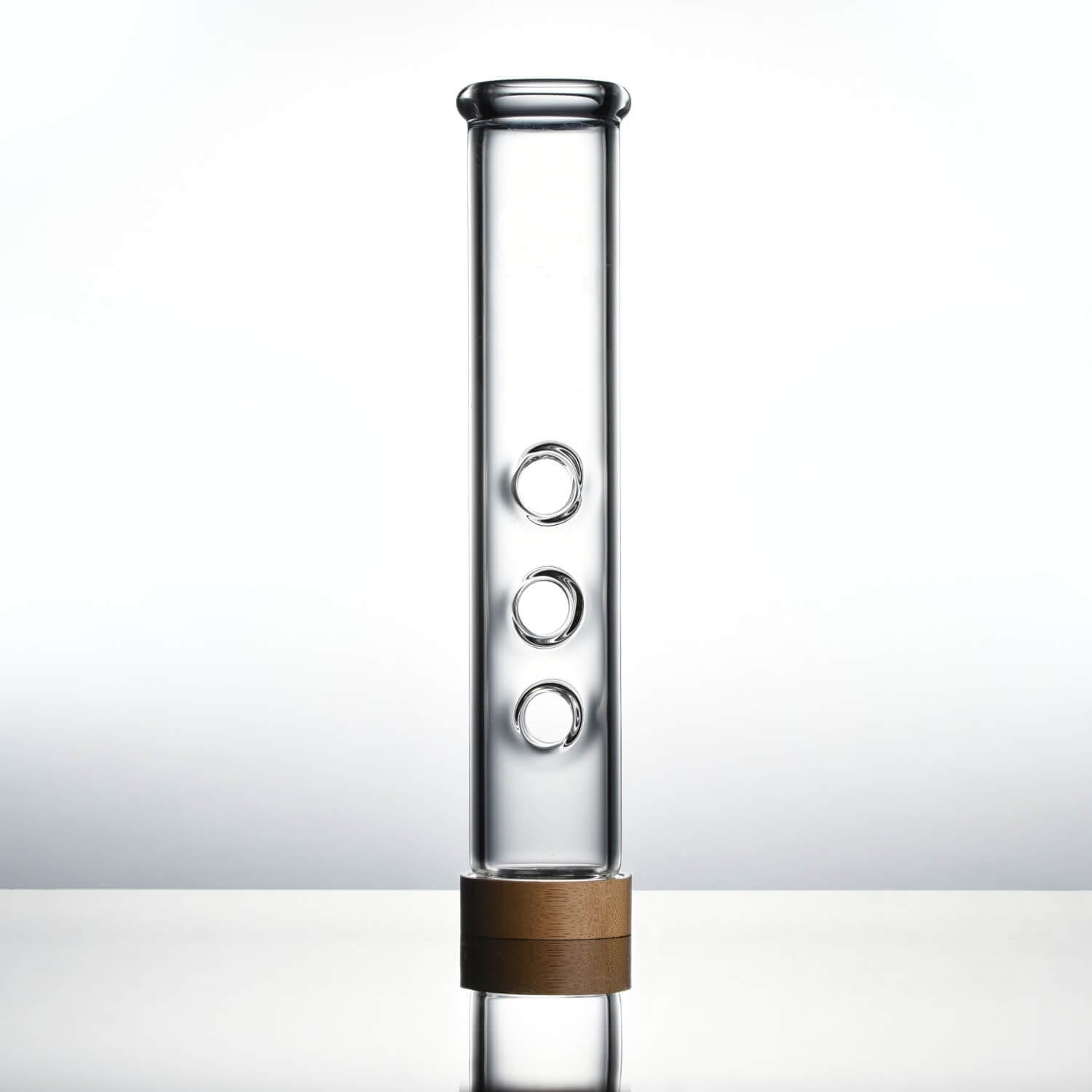 2 Combinations in 1 
Trinity definition: A unity of 3 people or things. 
The Trinity set should not be taken lightly, she stands 23" tall with plenty of percolation coming from the 3 honeycomb discs perc, 2 Matrix percs and a Trio mouthpiece which serves as an ice catcher too. 
This 3 piece set can be built to 23" or as a 16" daily driver and is sure to pack a punch. 
When purchased as a set, you get 2 FREE connector rings and cleaning plugs worth over $70.
Share