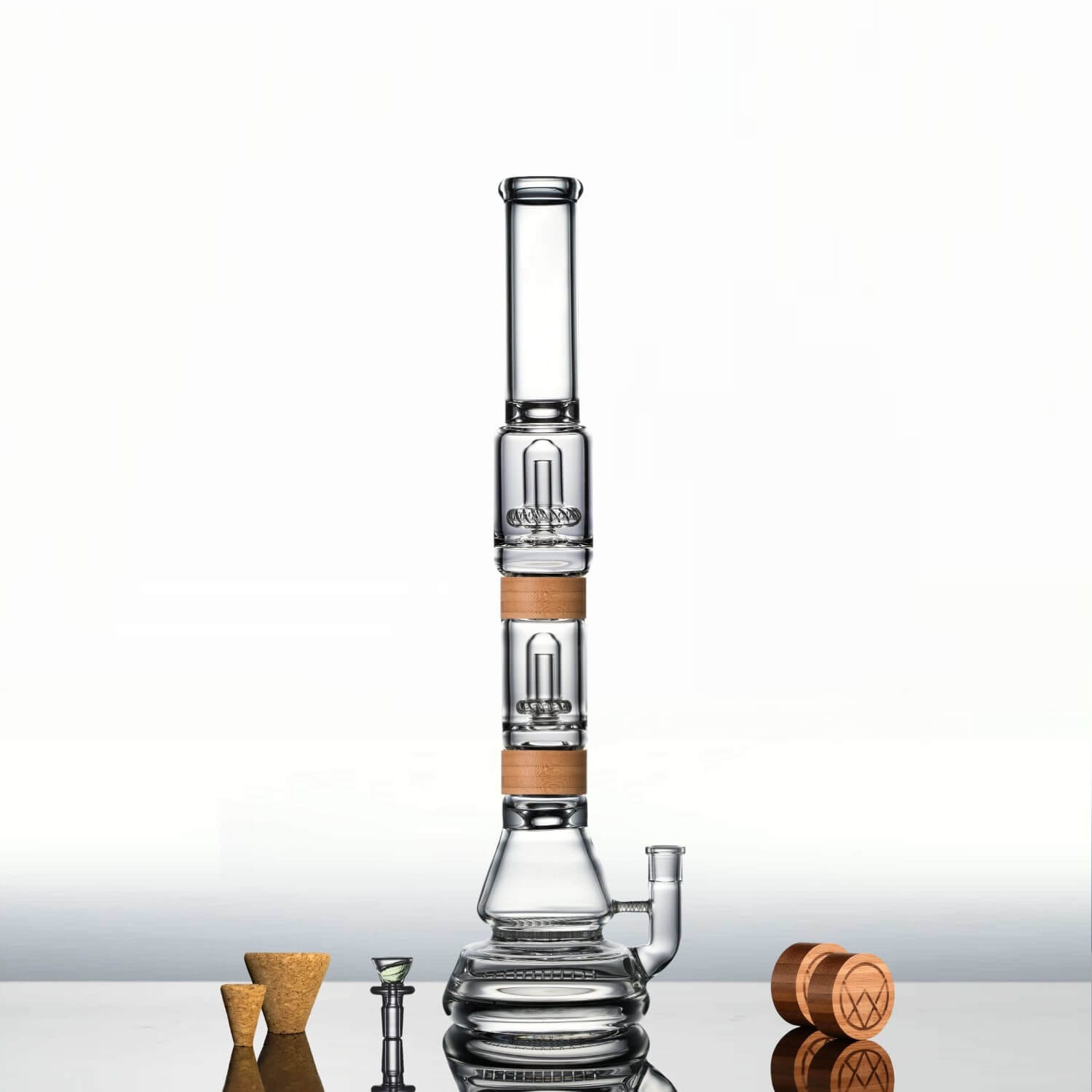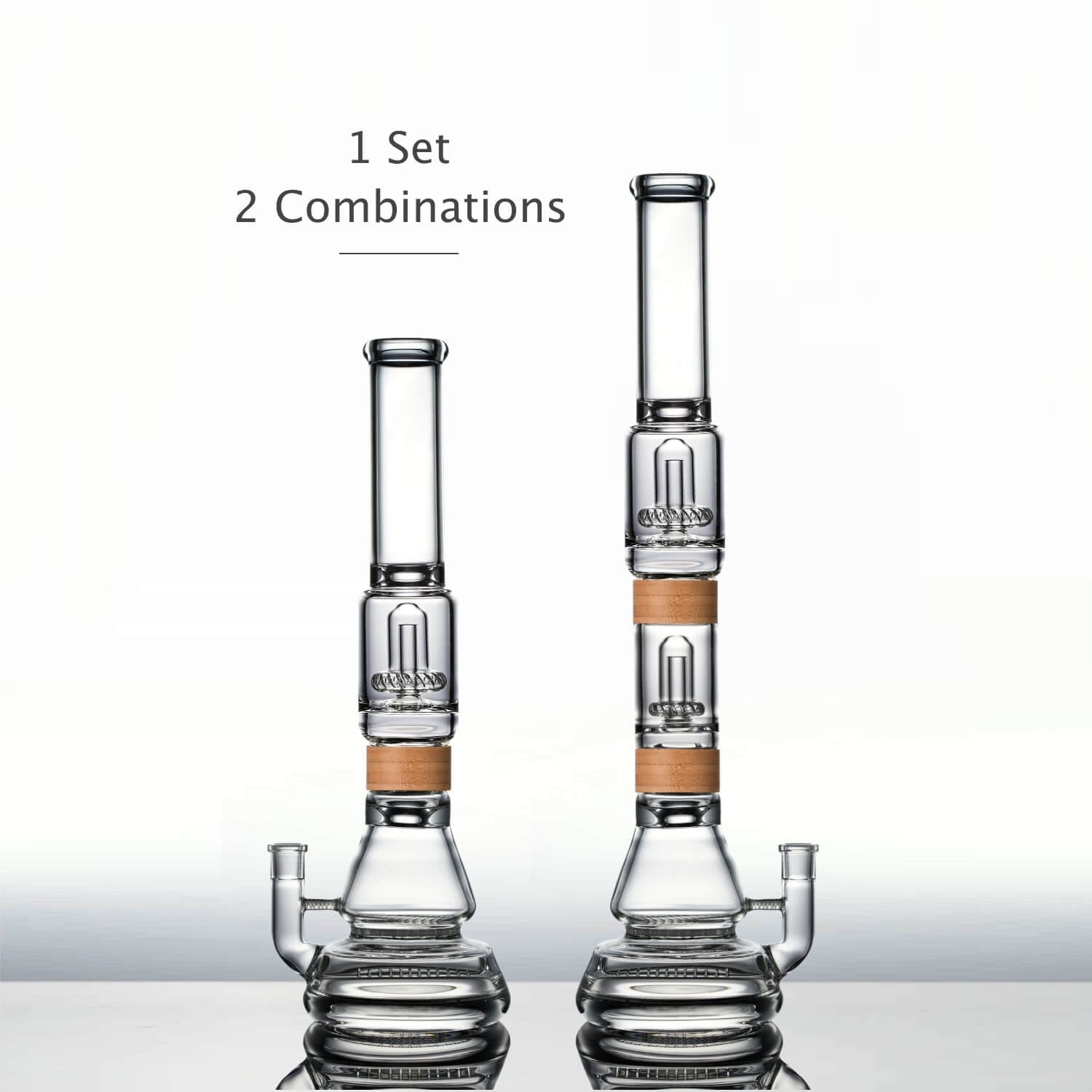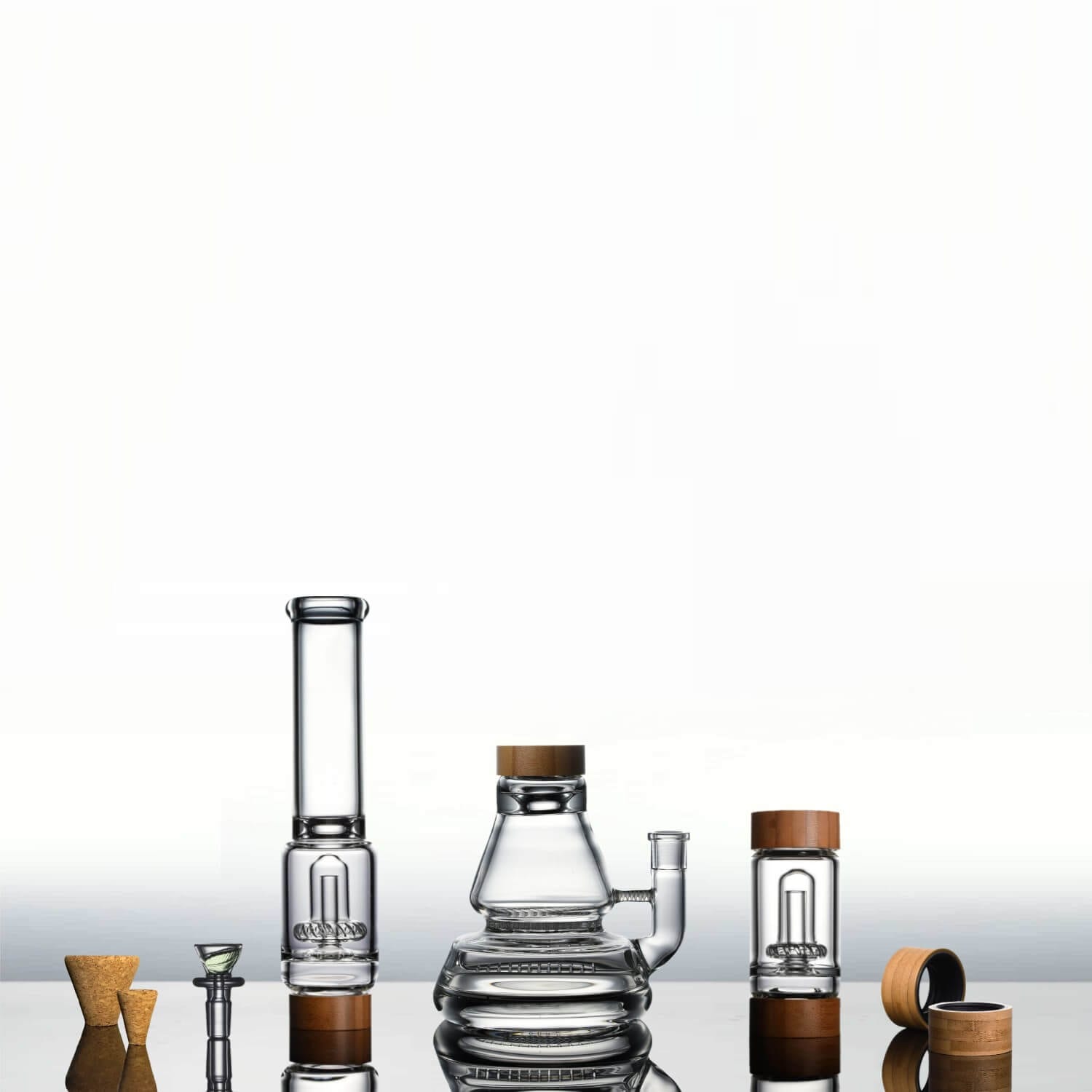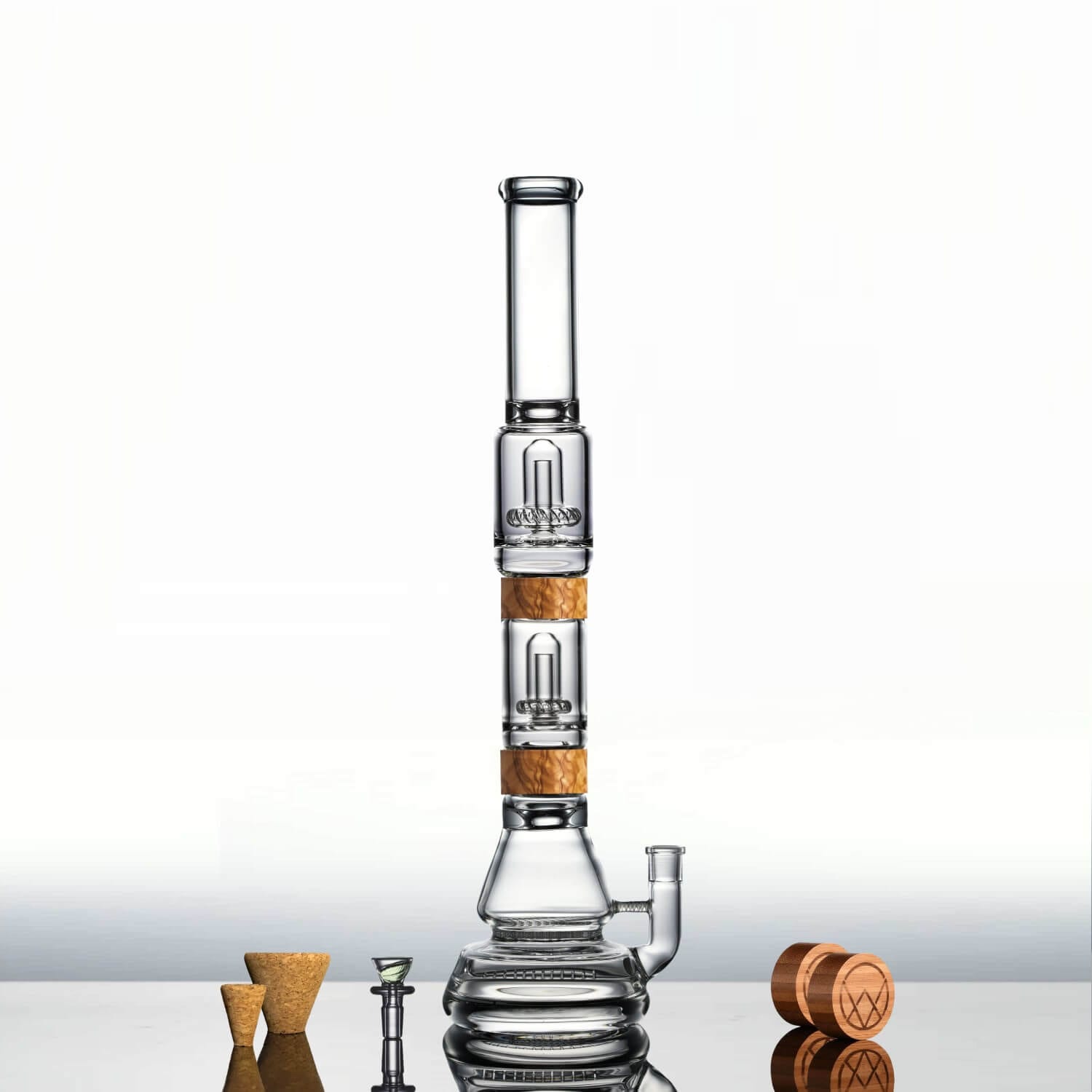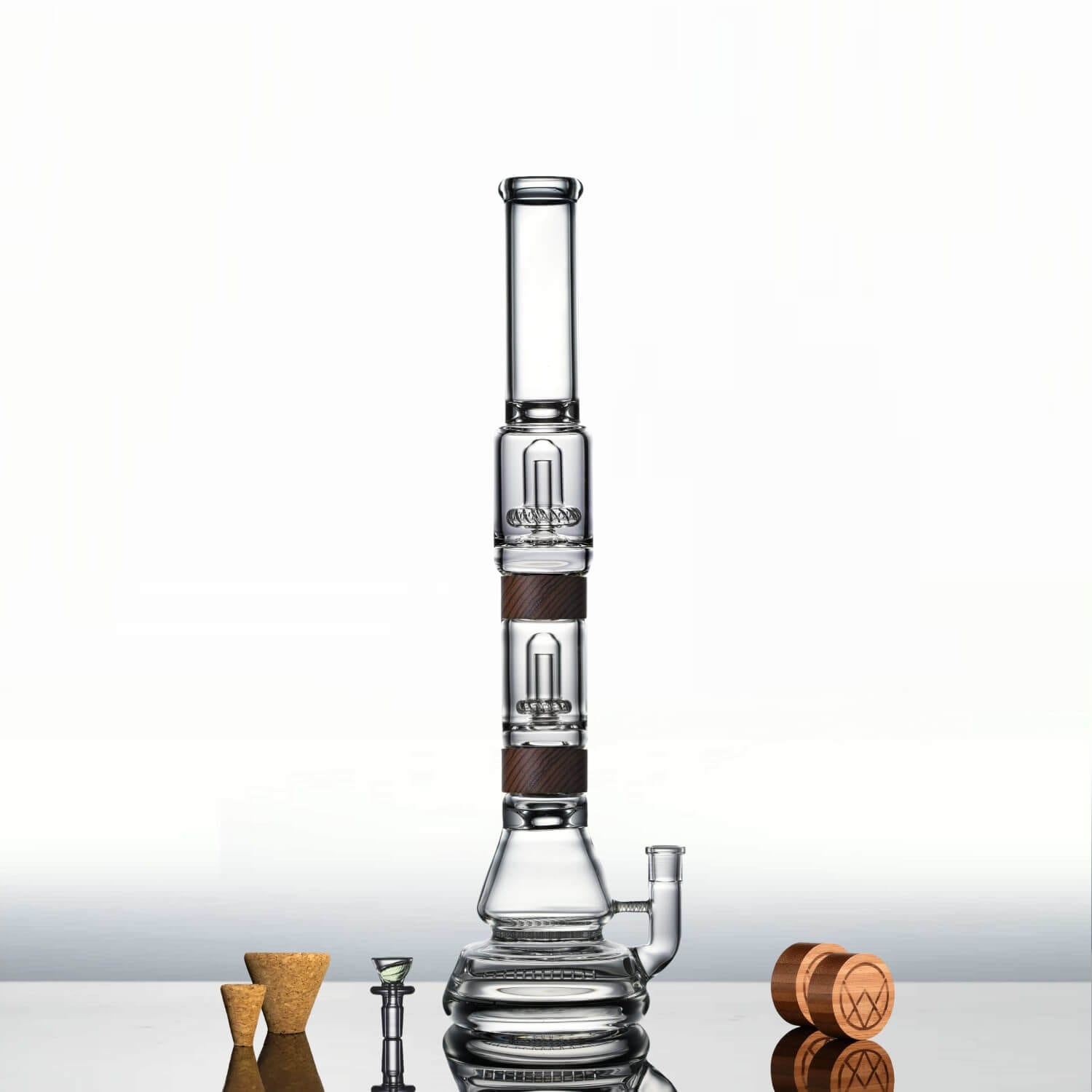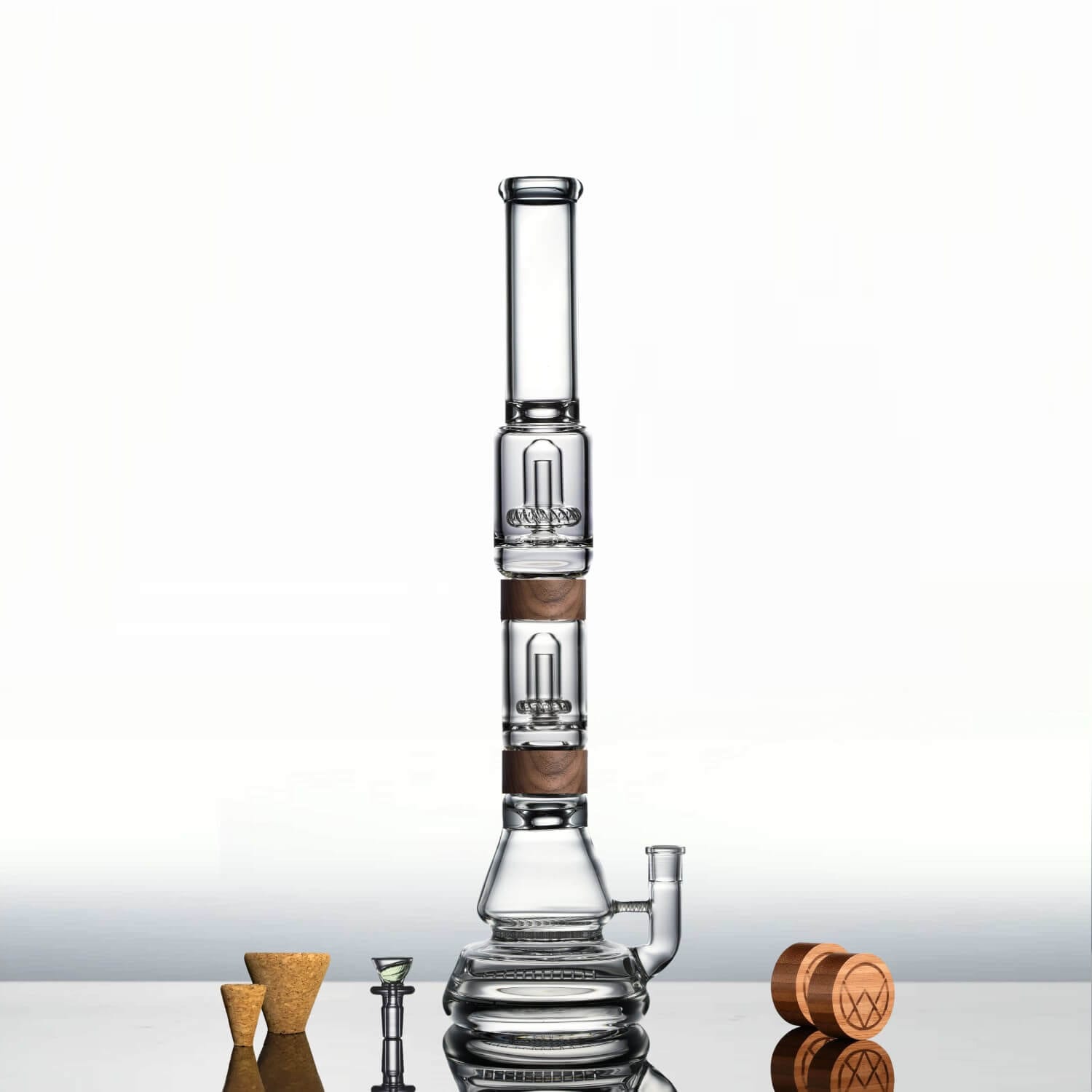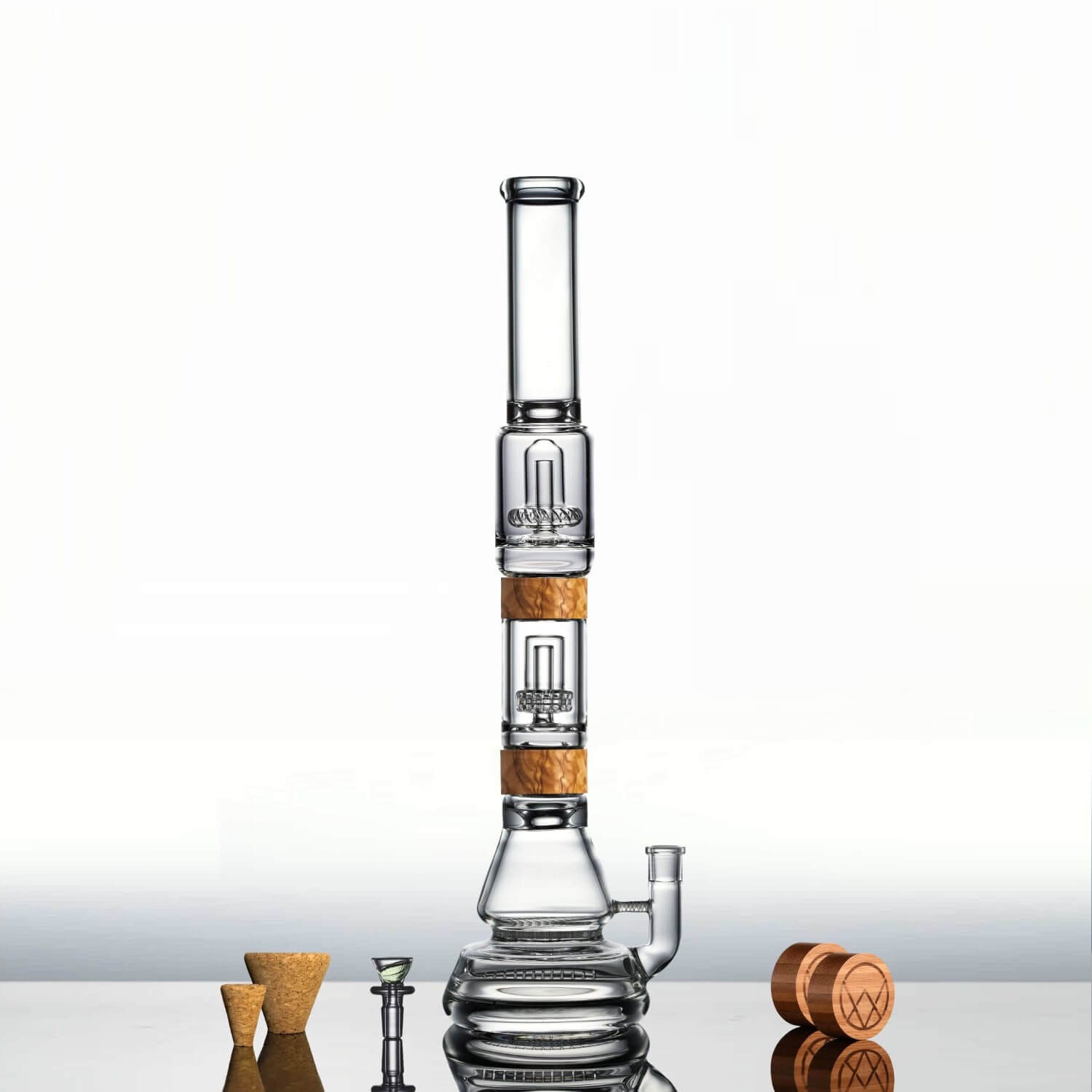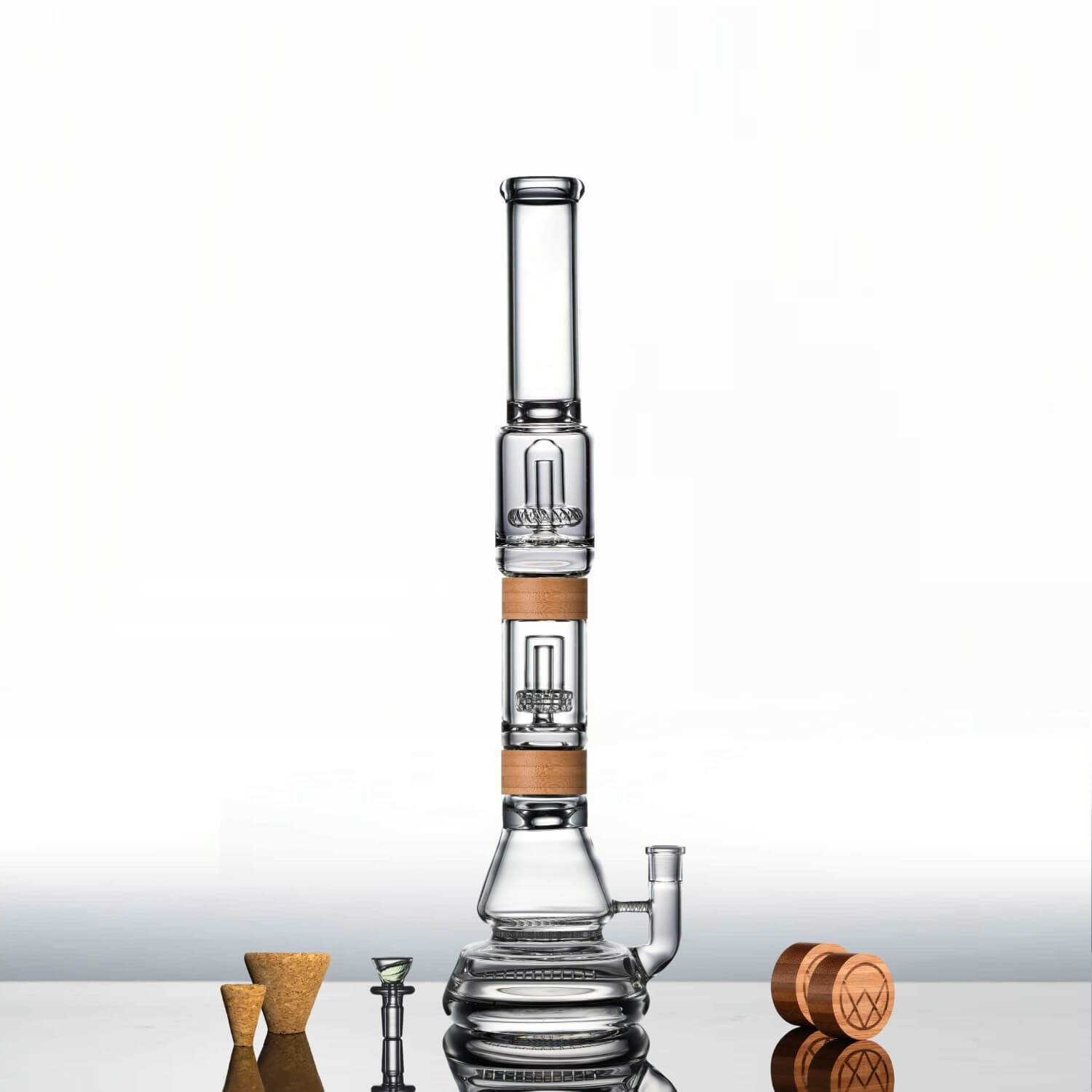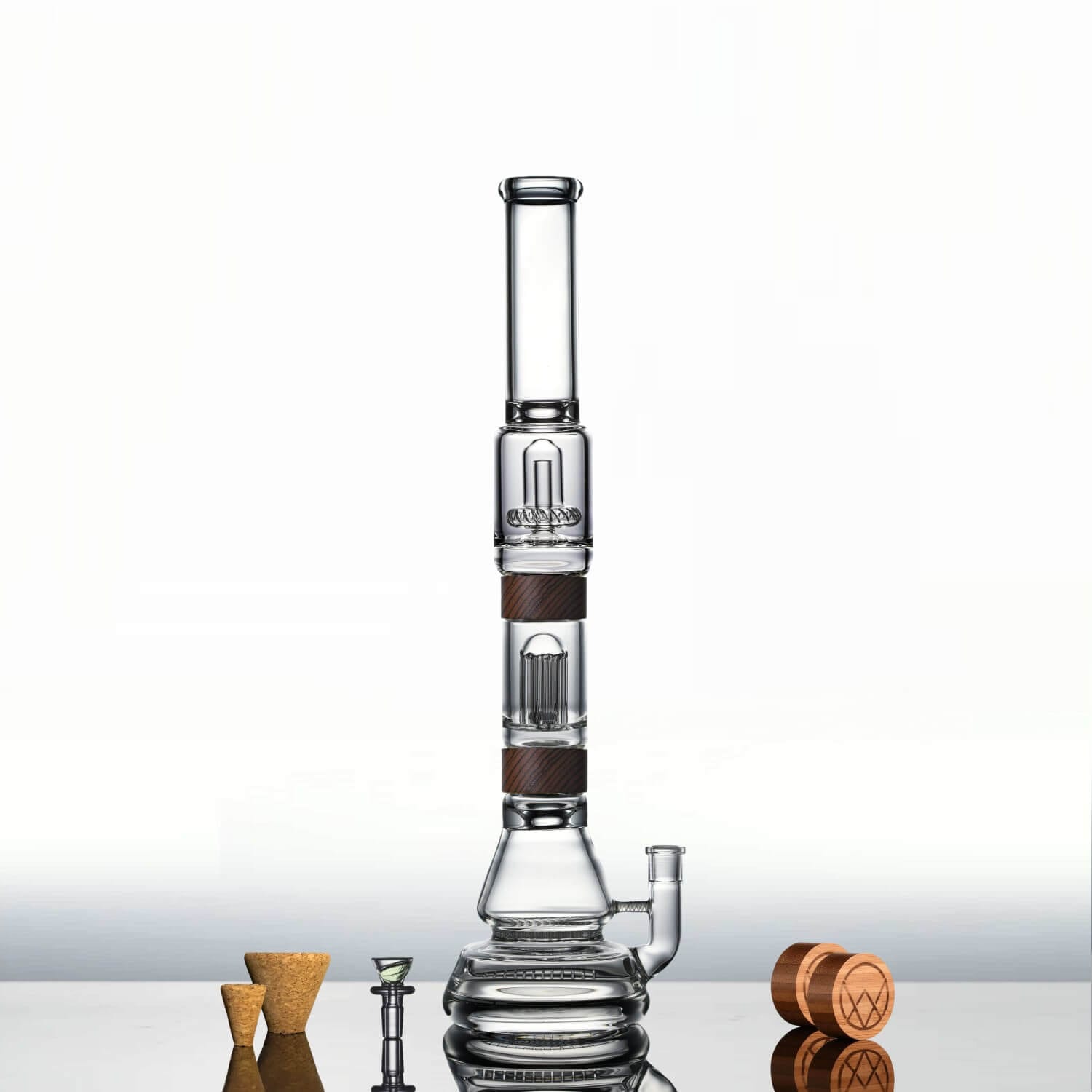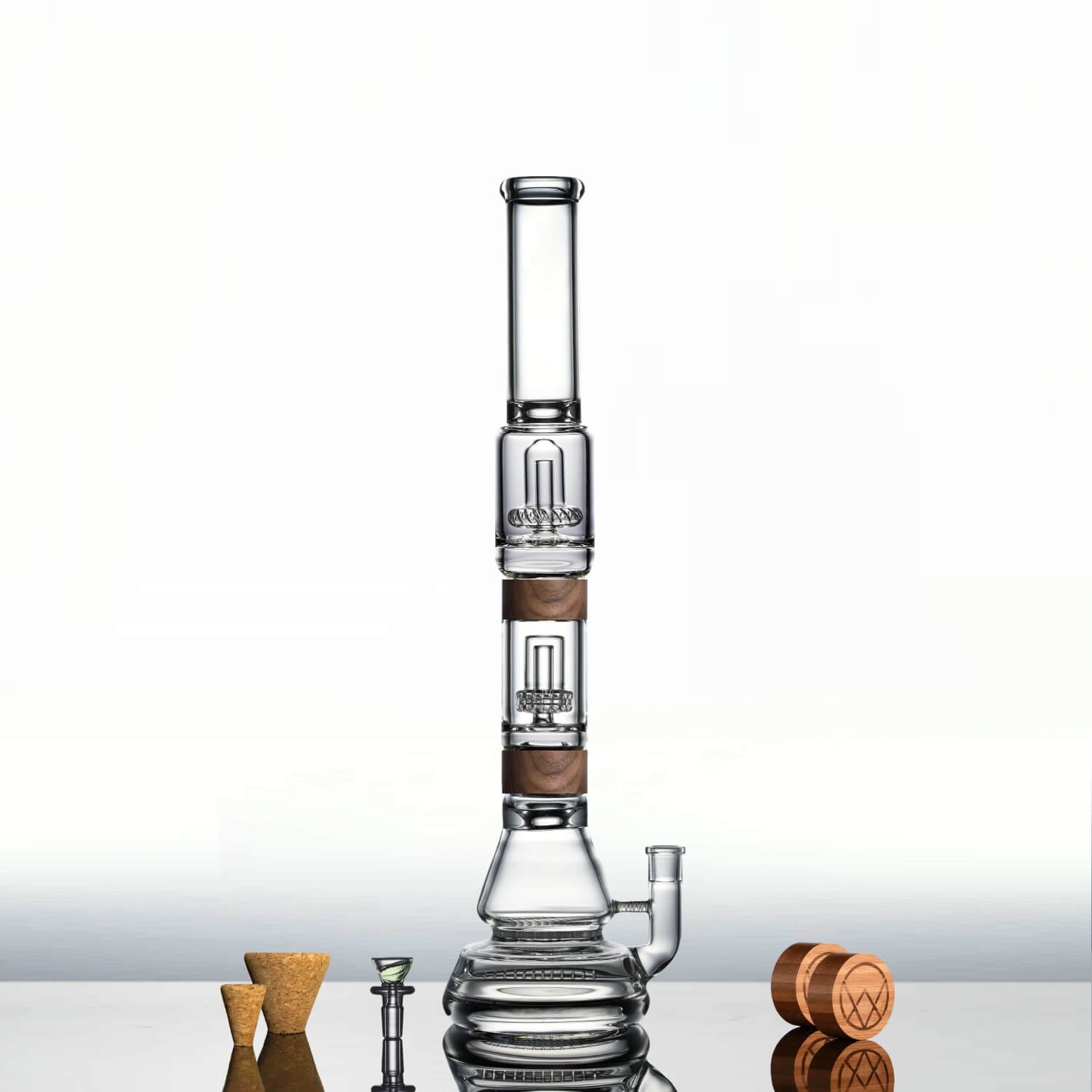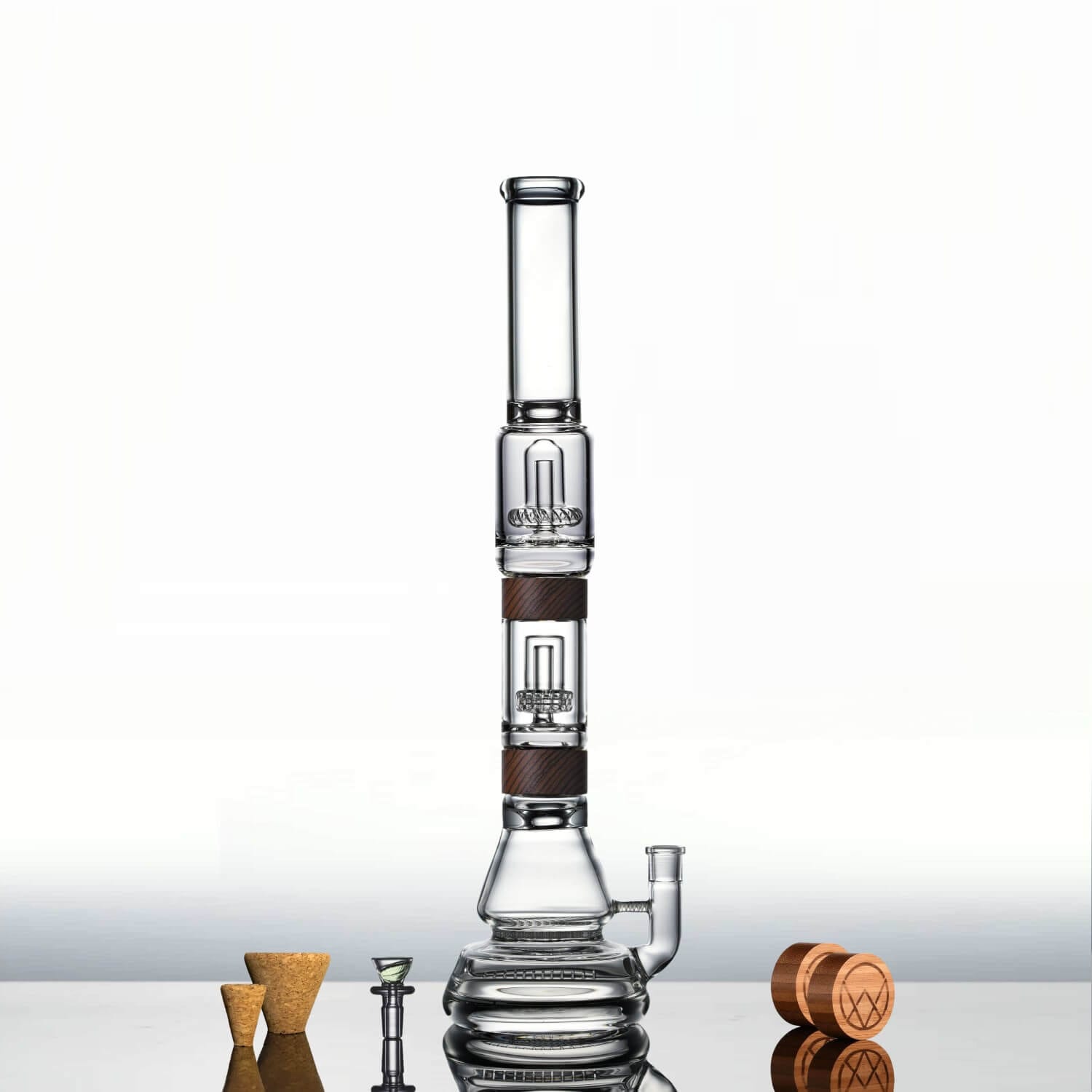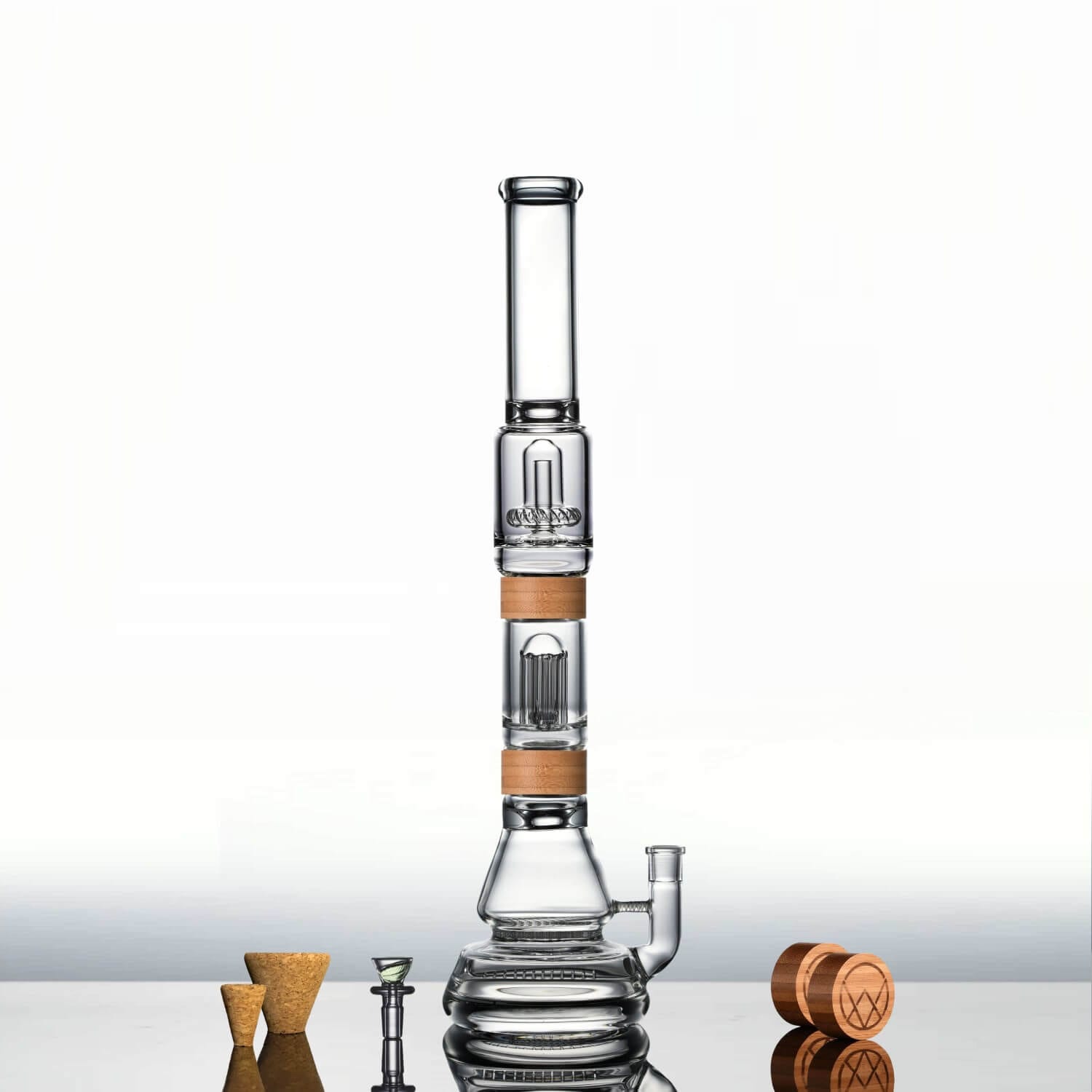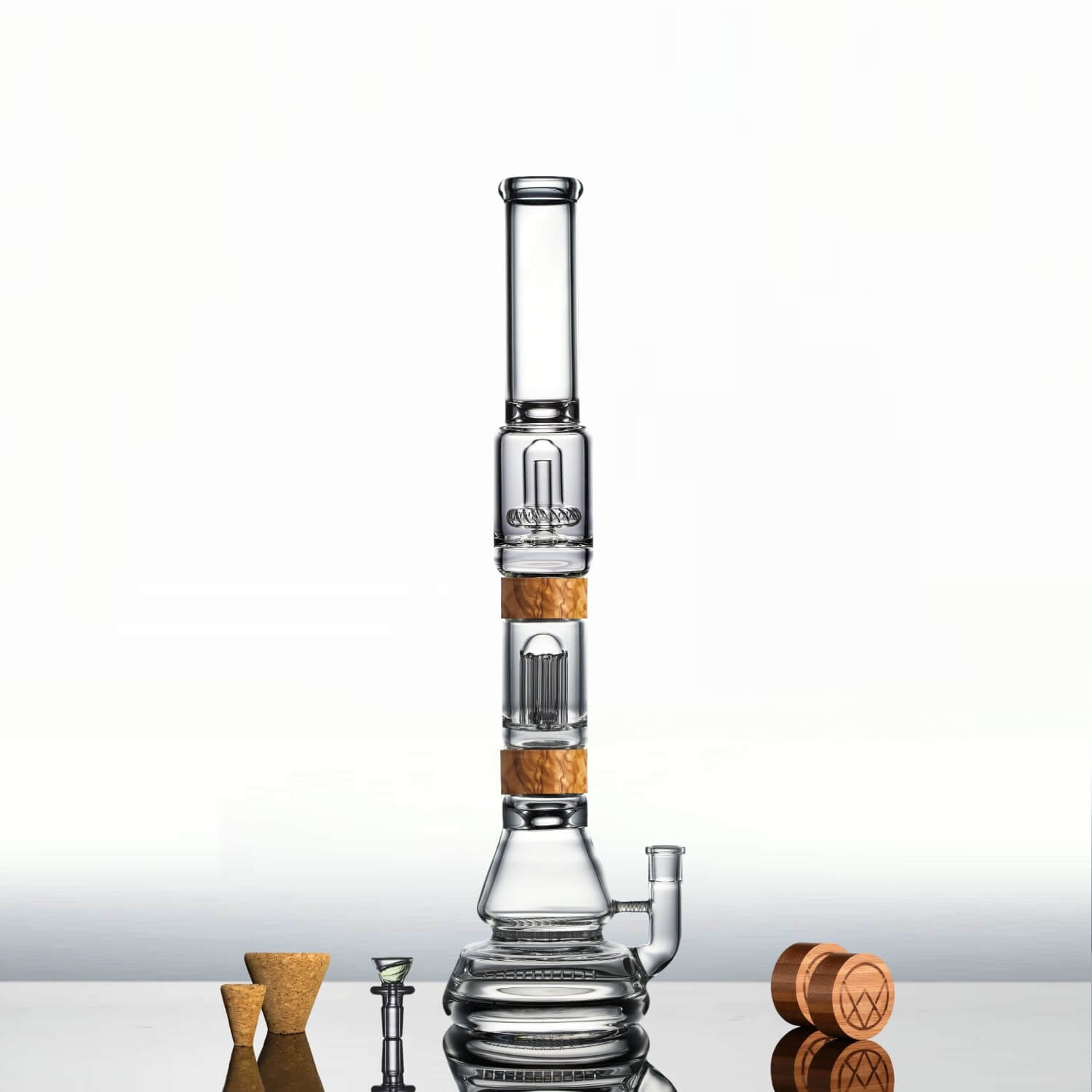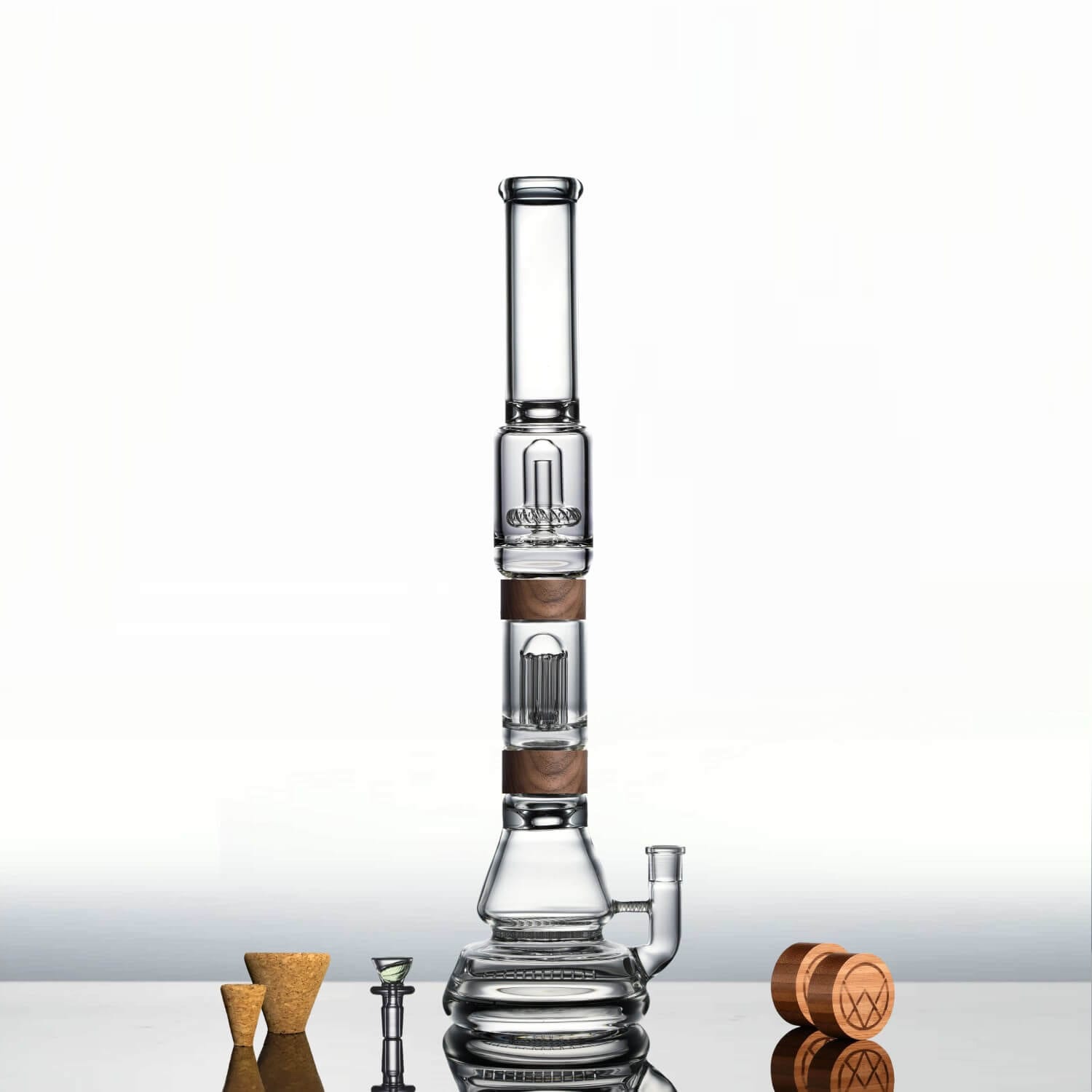 20" Voyager + Mini Perc Bong
2 Combinations in 1
Get the most bang for your buck when buying a 3 piece set, you basically get 2 bongs in one. This is our best selling 16" Voyager and converts into a 20" work of art by adding the mini percolator of your choice to it.
The base consists of an inline downstem and a large honeycomb disc to begin your smokes filtration. Followed by a perc of your choice and finally the UFO mouthpiece. A total of 4 percolators hard at work, to provide you with a smoking experience that you can only dream of.

This set can be customized with your choice of mini percs and connector rings so there's something for everyone's liking.
When purchased as a set, you get 2 FREE connector rings and cleaning plugs worth over $70.
Share