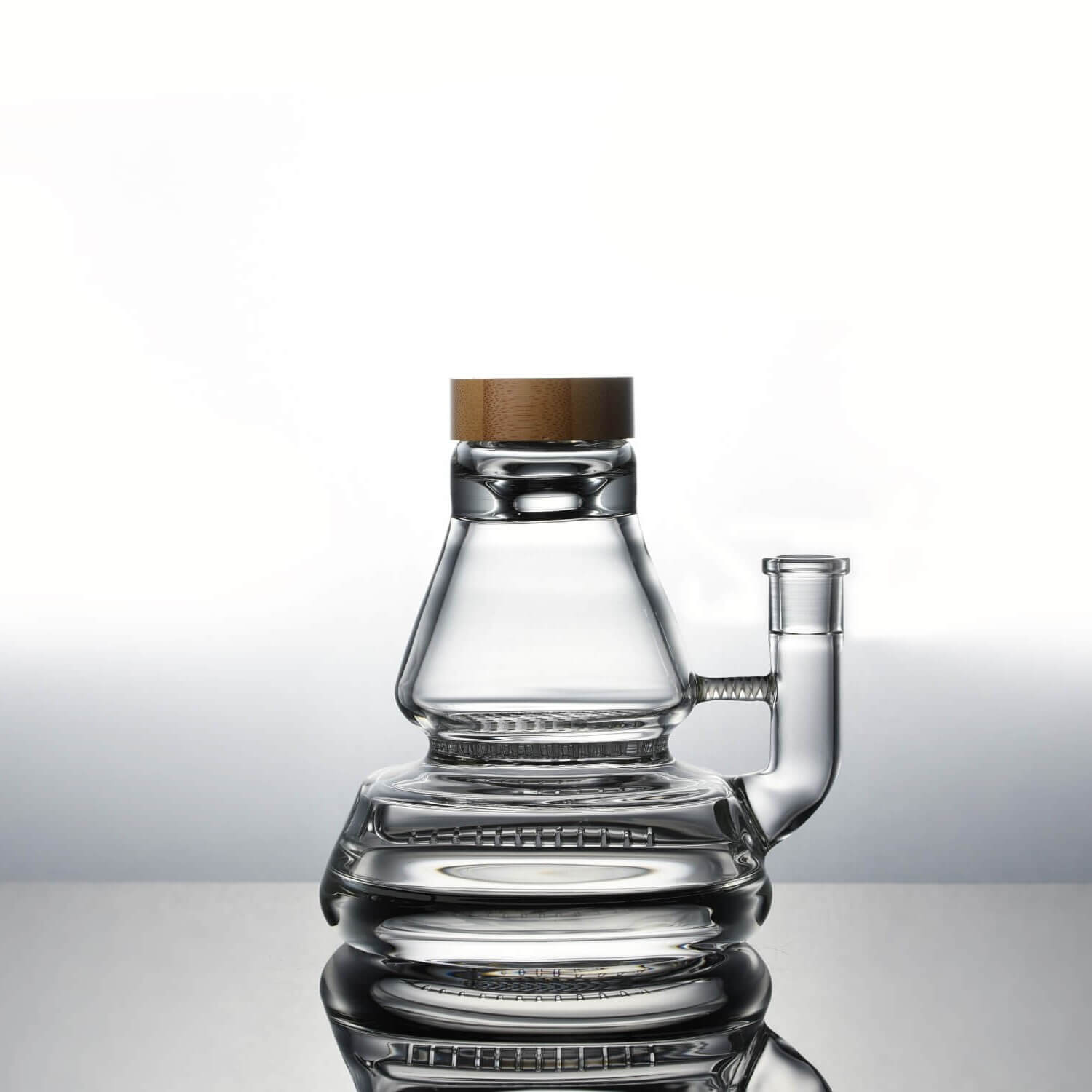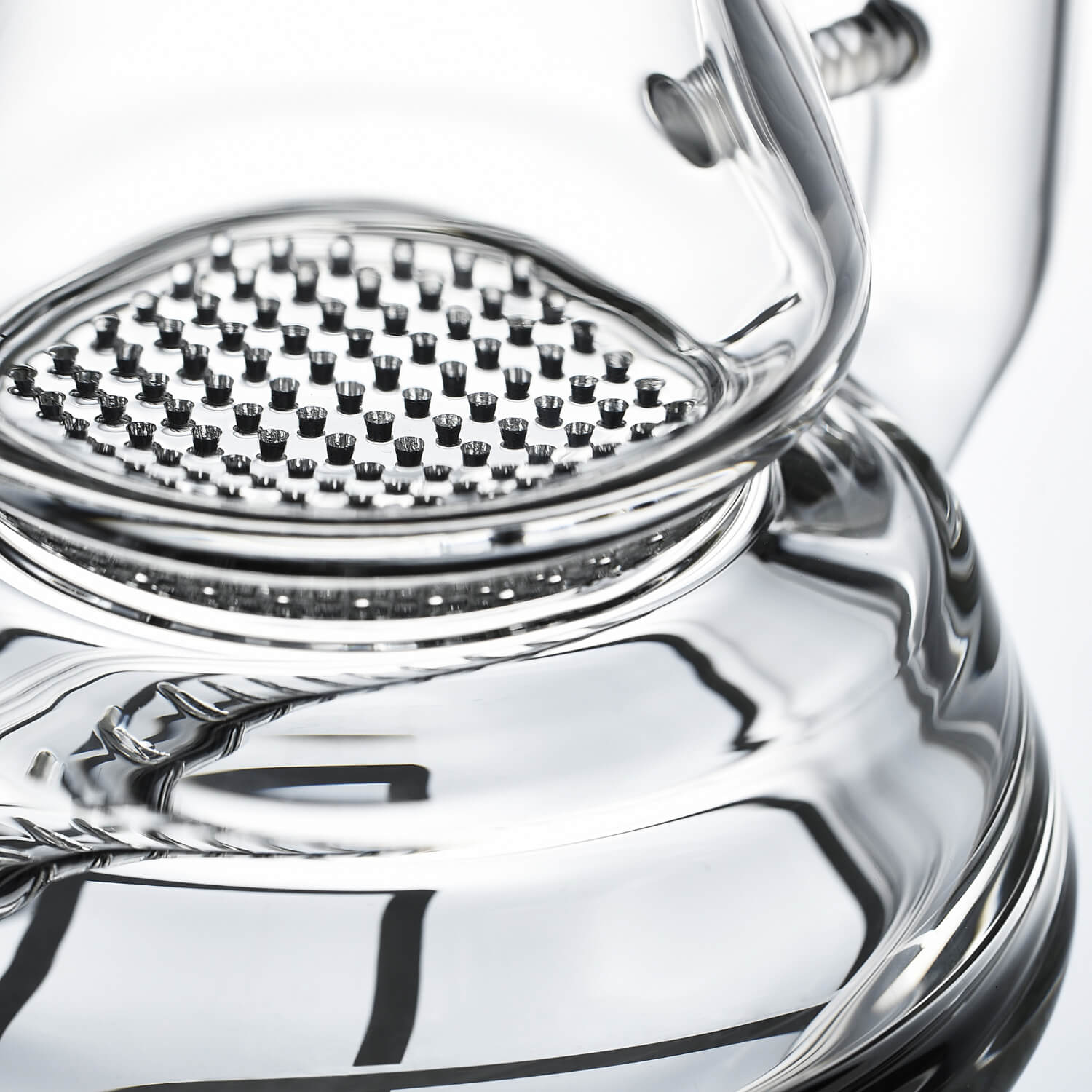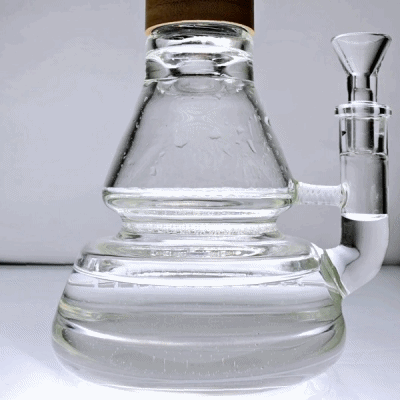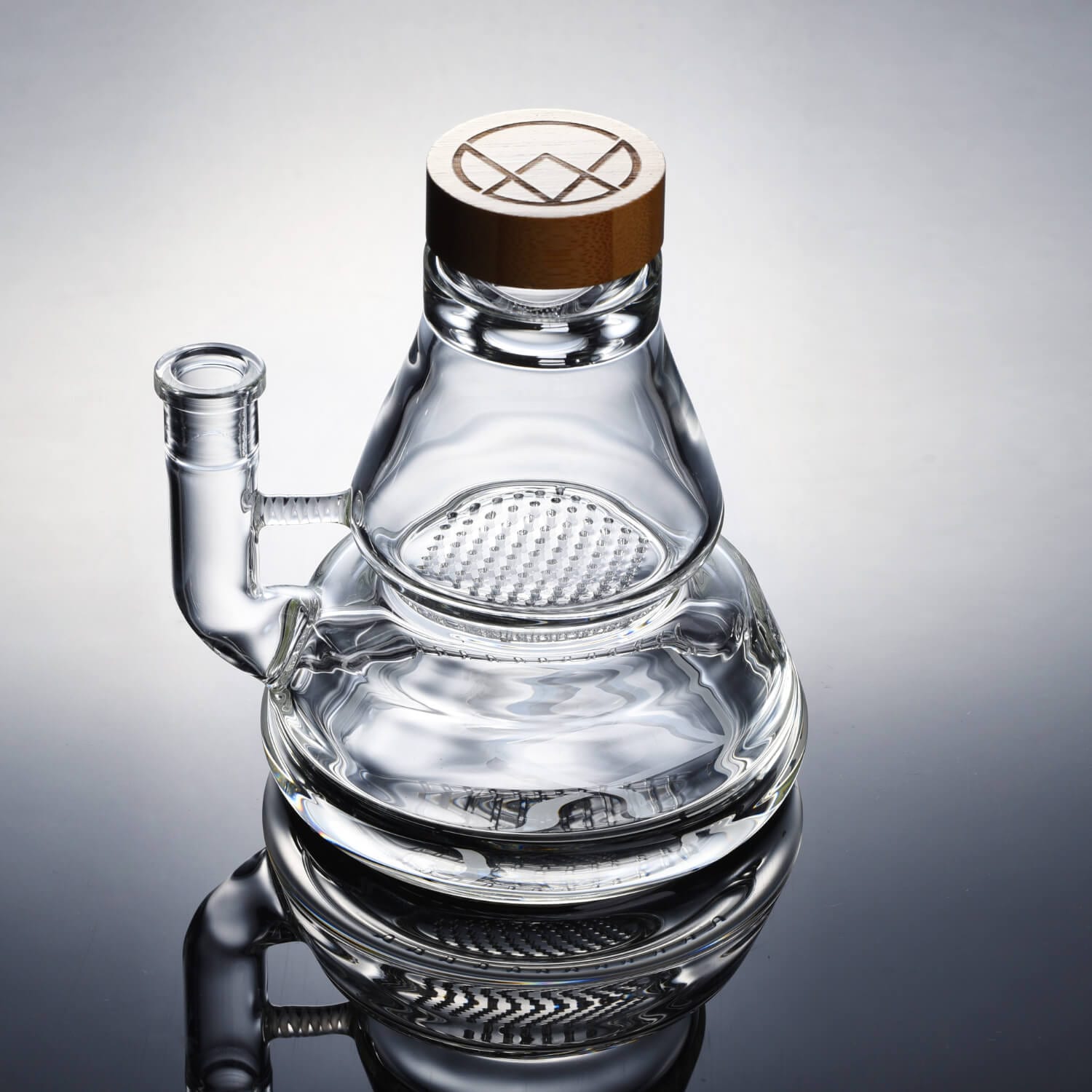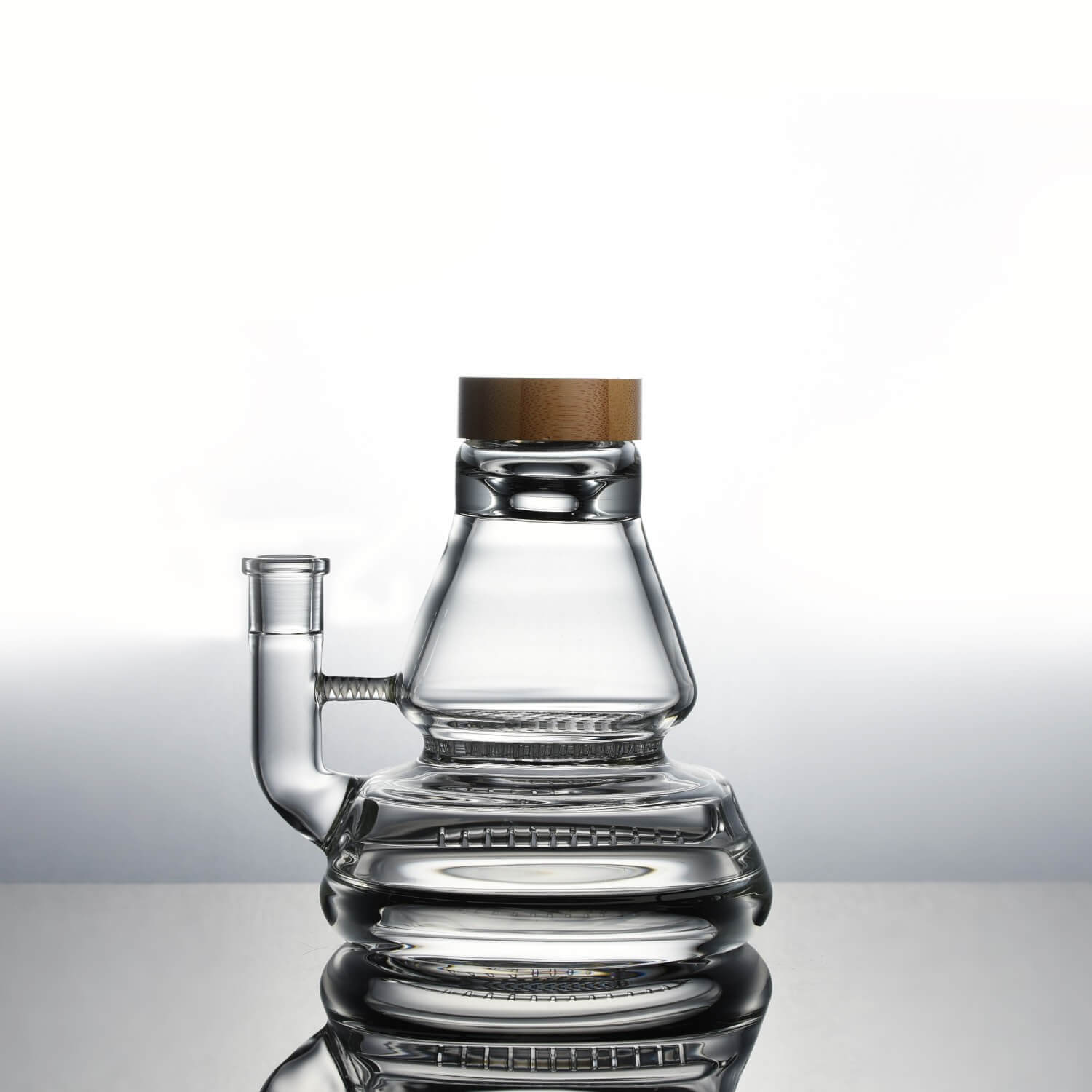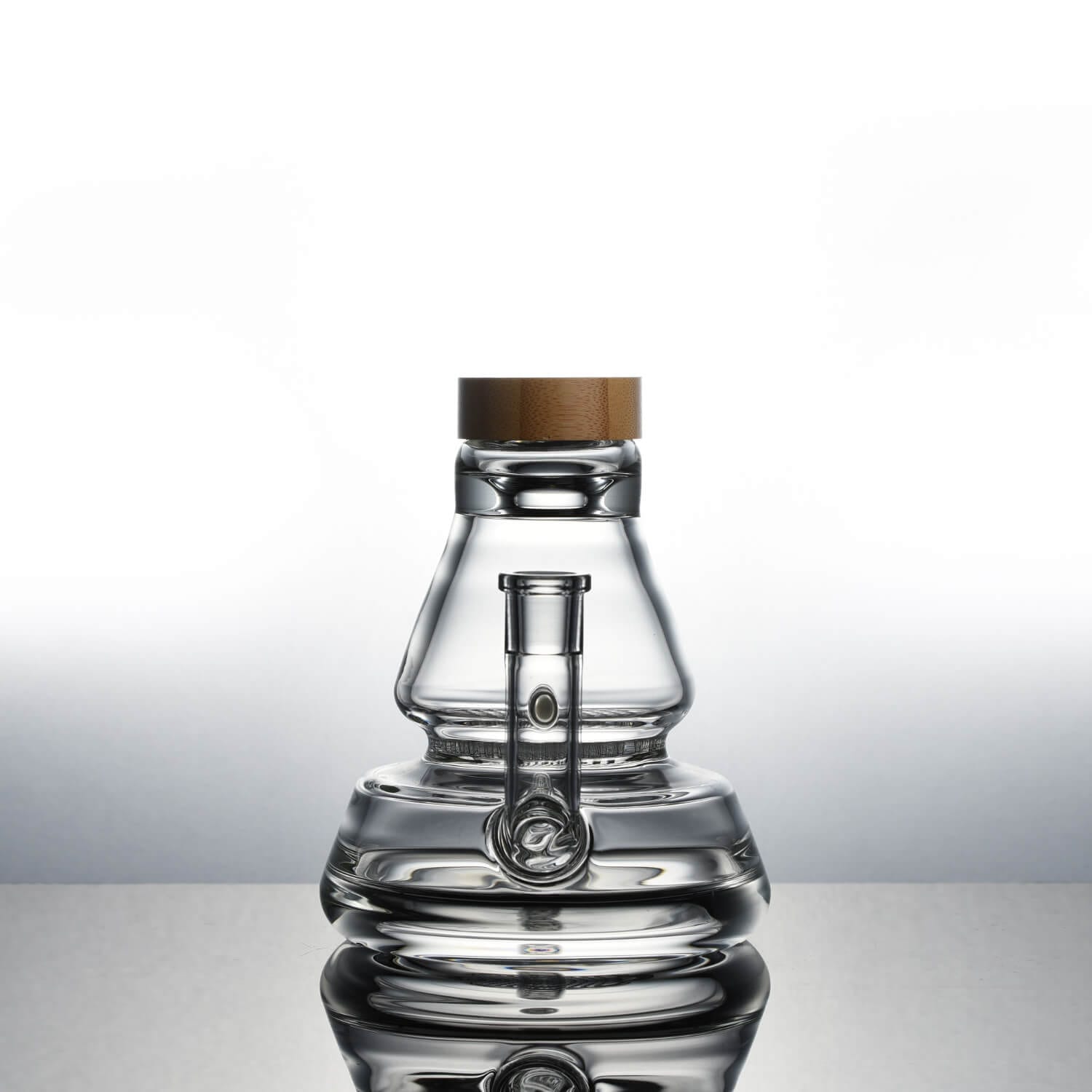 Embracing the best of three worlds, this piece starts with an inline downstem entering the iconic beaker base, accompanied by a large honeycomb disc to provide further percolation for your hits.

A dual filtration system is beautifully assembled inside this beaker base and then shaped into an hourglass. A rare feature, only available here.
Functional, elegant, unique.
Share