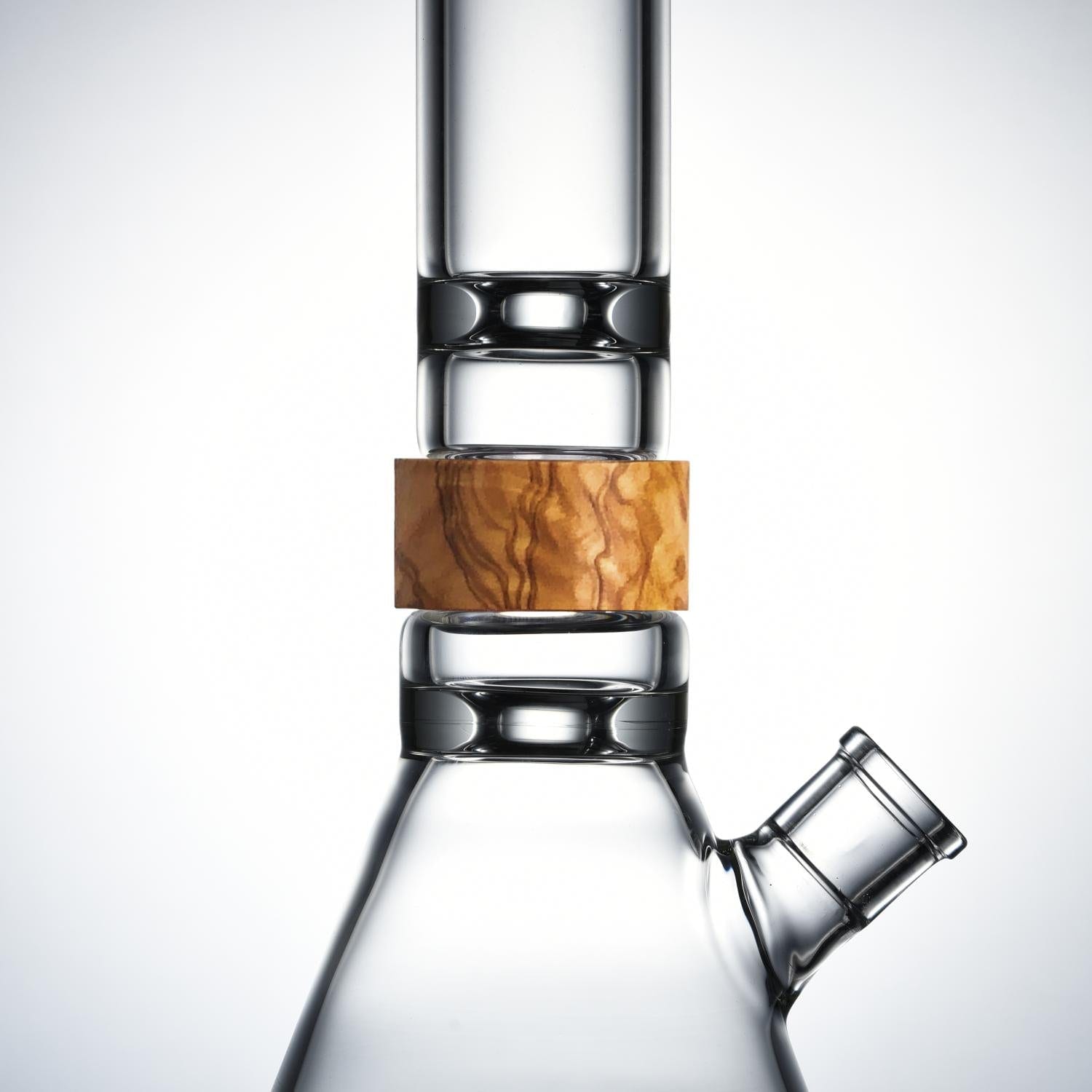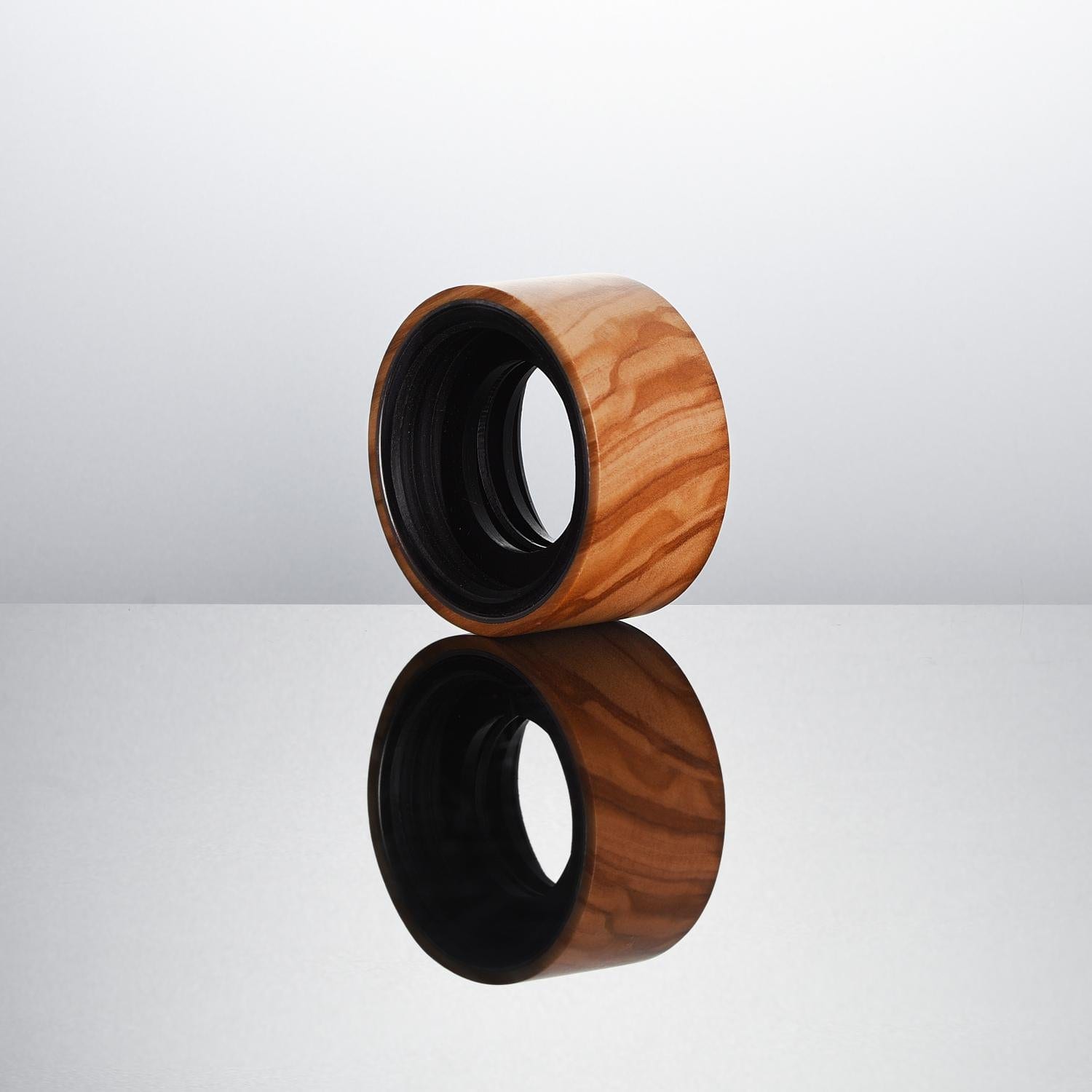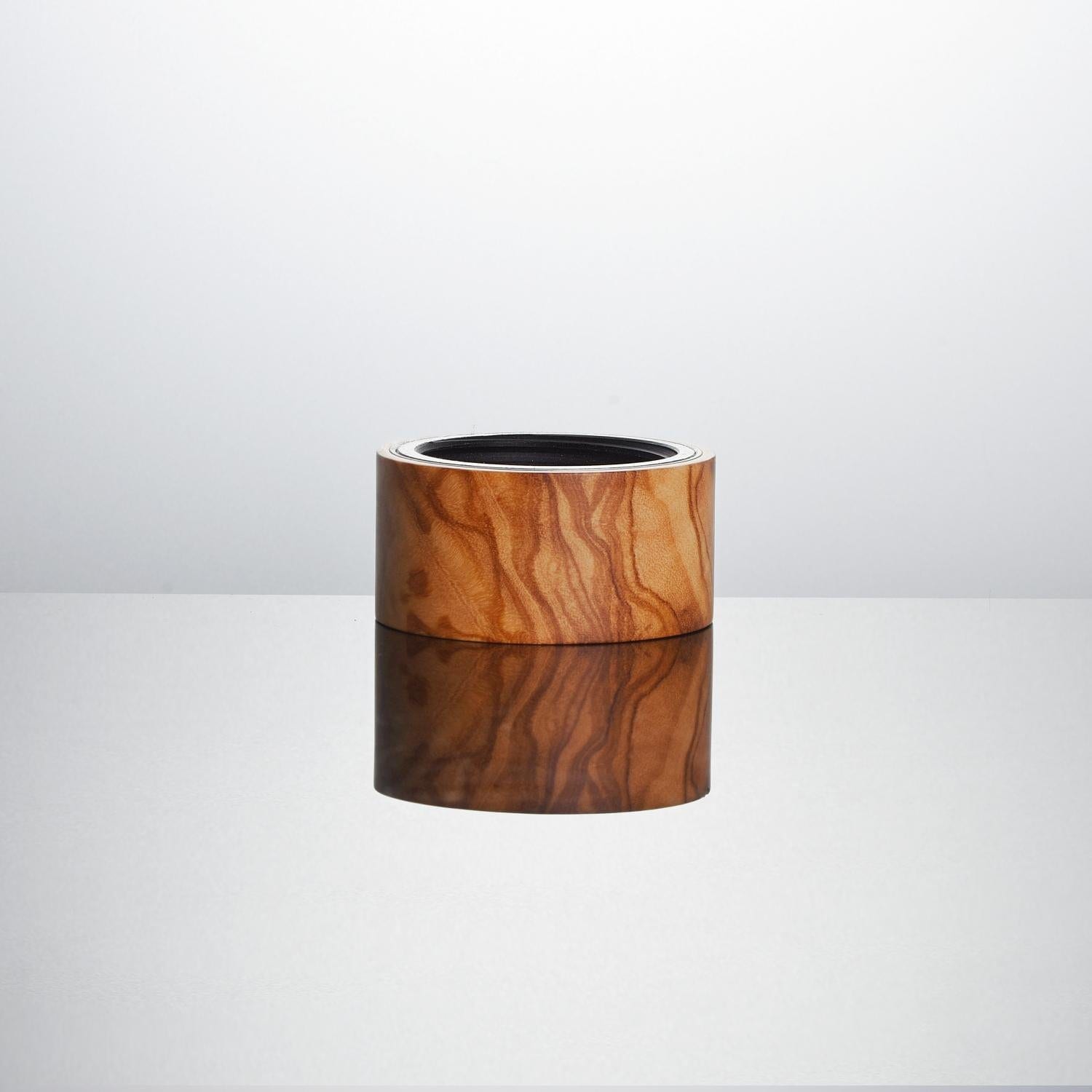 In stock items ship in 1-2 days
This beautiful wood comes from your common olive tree and can be traced back to early 4000 B.C from the "Holy Lands" of the Eastern Mediterranean. 
Each piece is considered one of a kind, as the pattern is hidden deep inside the heart of the wood making them impossible to match. Another unique thing about this wood is the olive oil inside, actually helps protect it too.
As it ages, the color will only get darker making it even more beautiful and stunning. 
It's reversible. Which means there's no wrong way to attach it to the glass.
Share