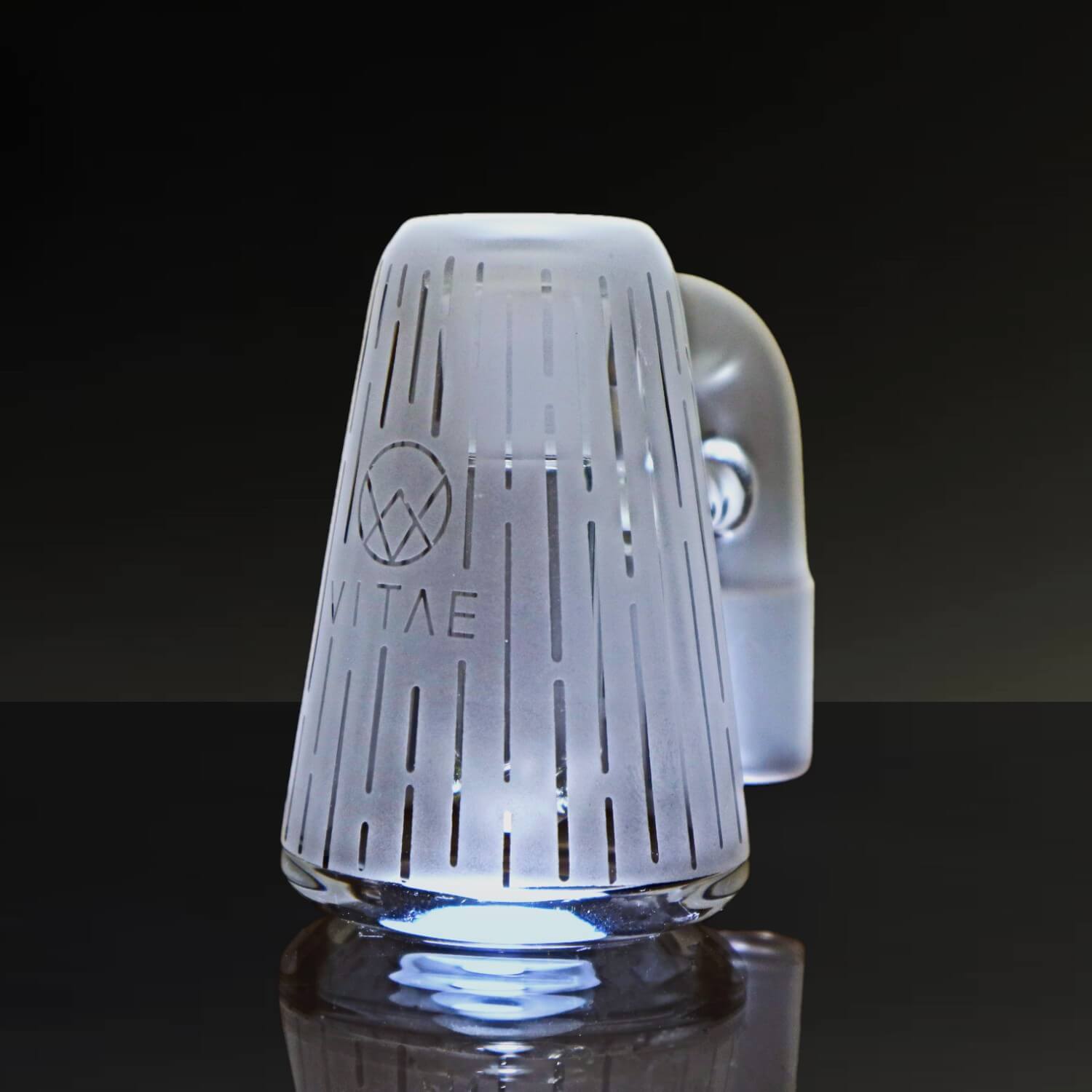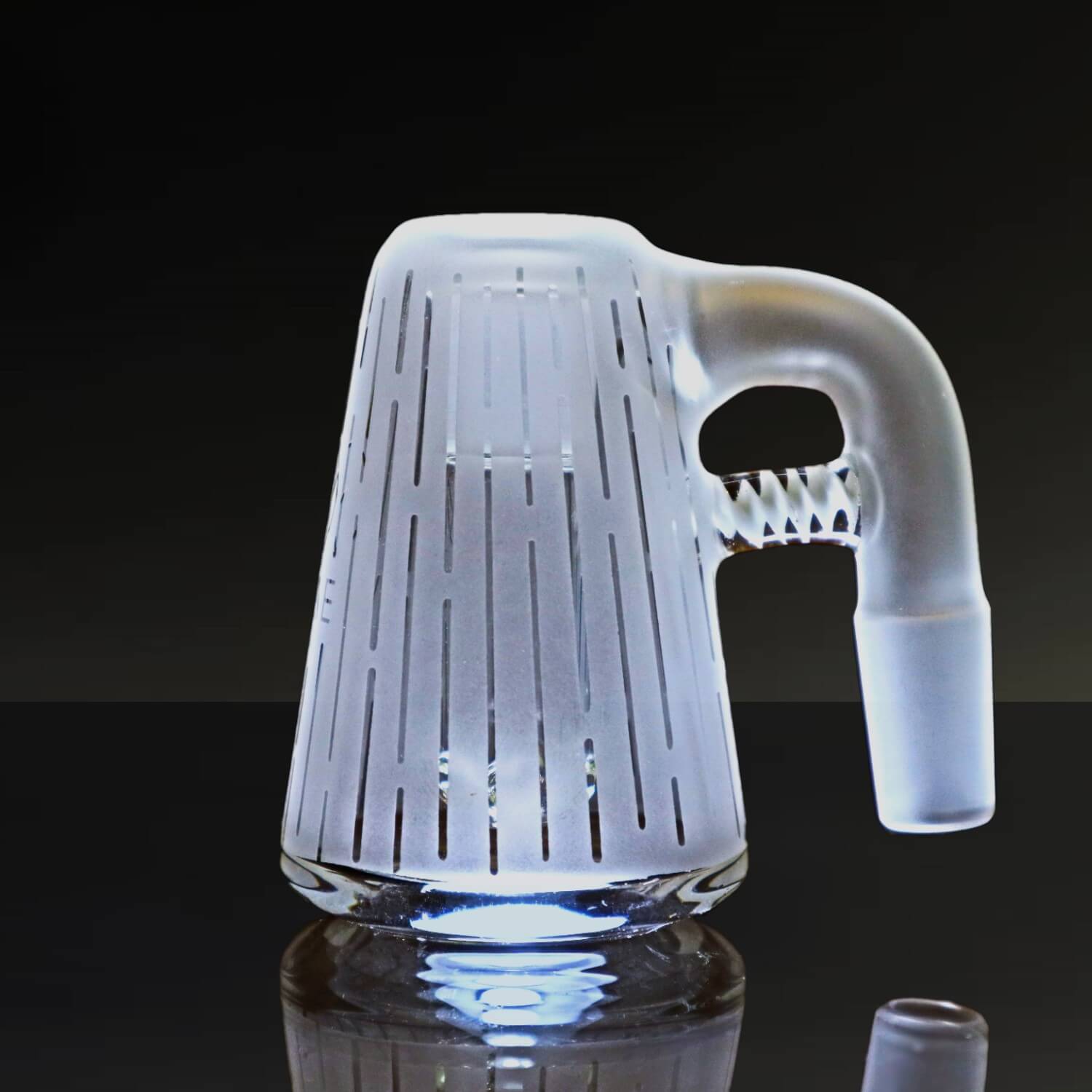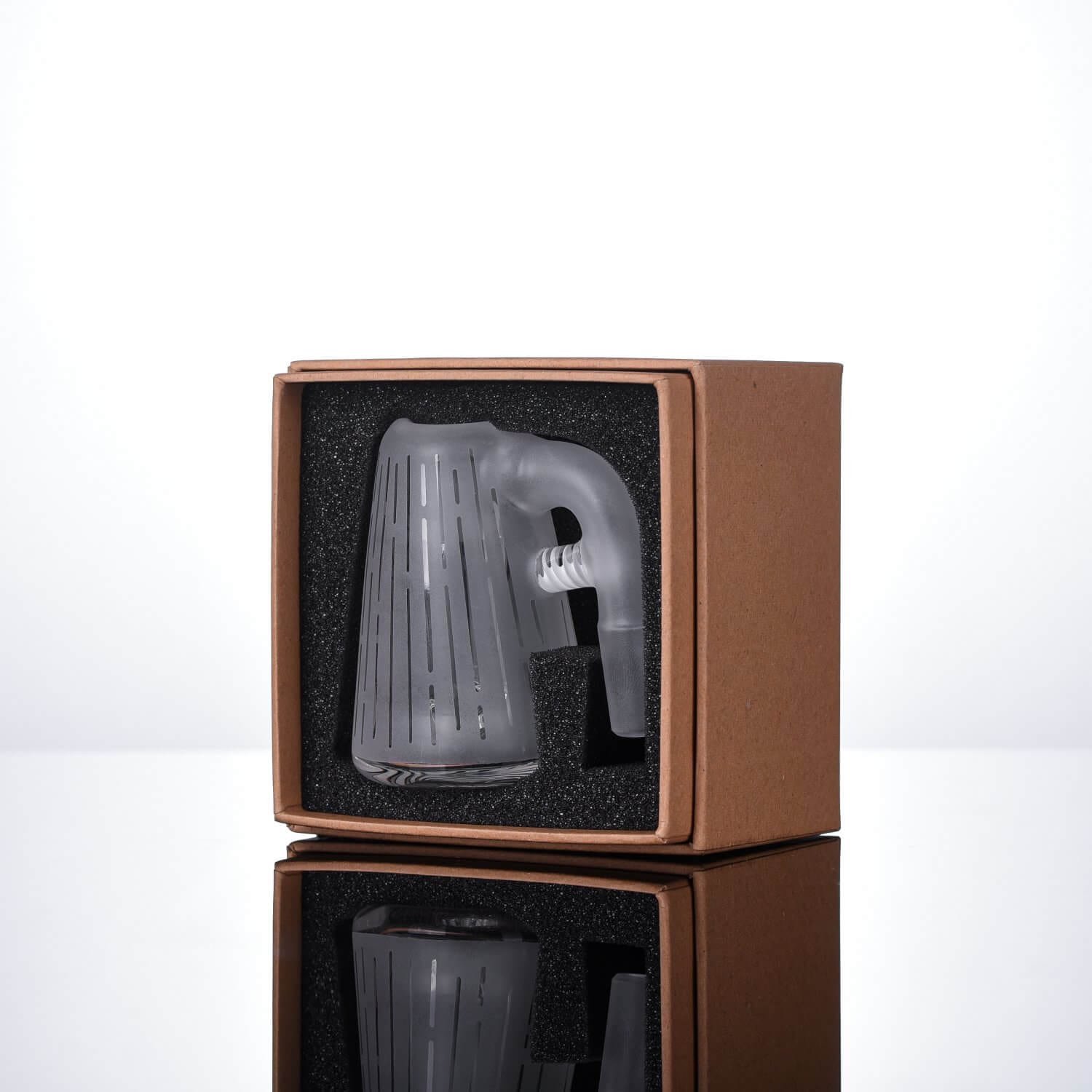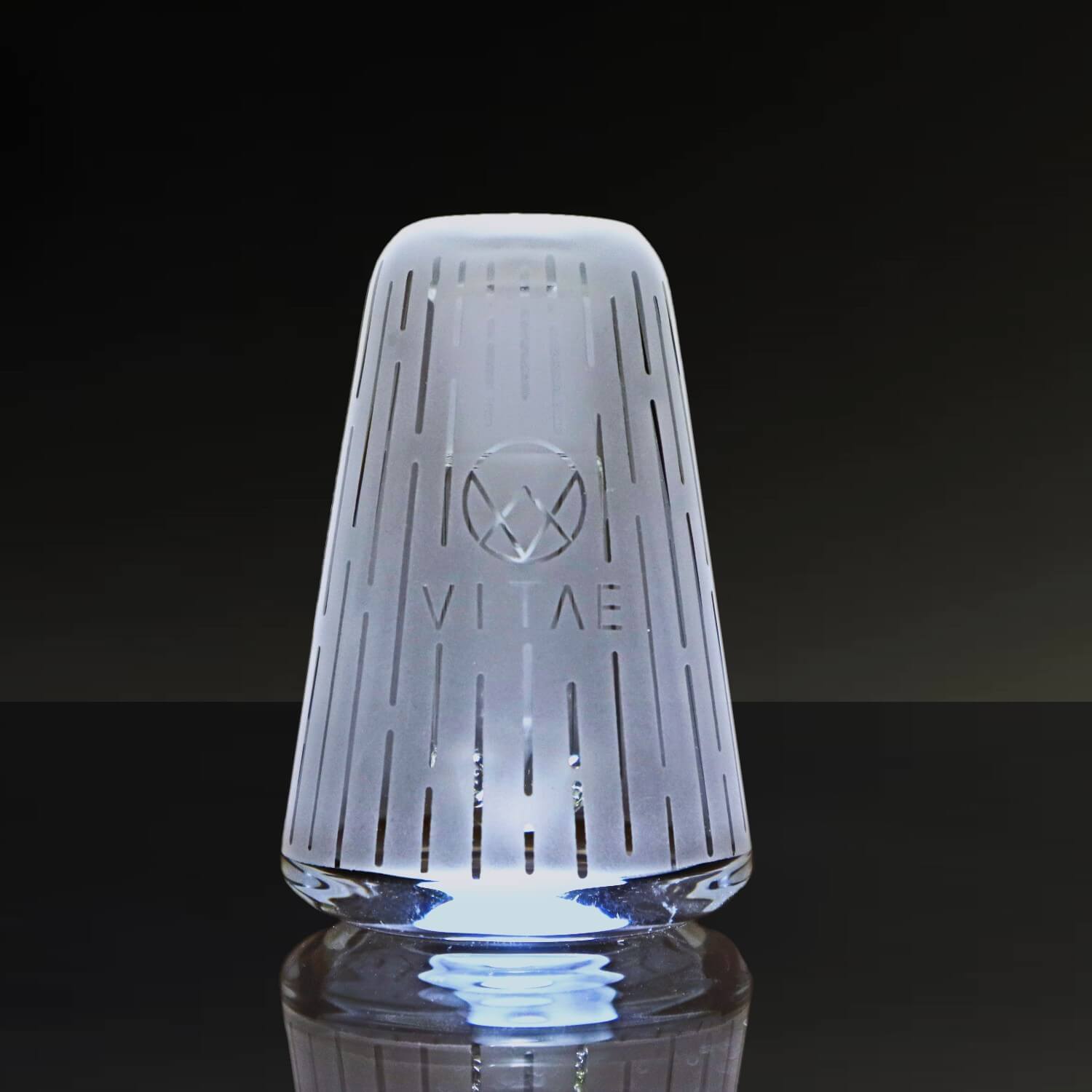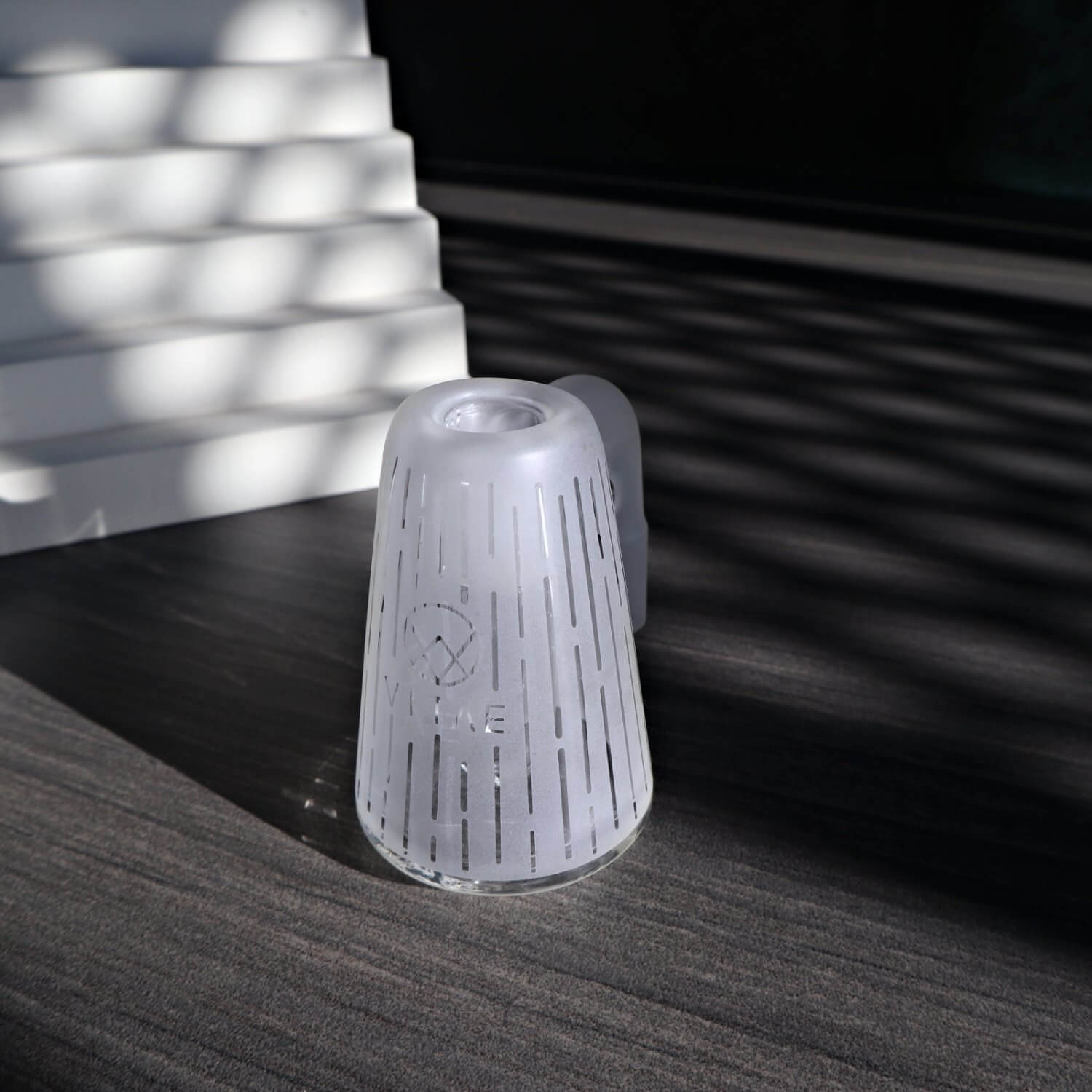 In stock items ship in 1-2 days
Linea / Lin - ne - a / noun 
Are you still not using an ashcatcher? Then you're missing out big time. With the help of the 7 hole diffuser and a little water, this piece will trap all your ash and debris in its chamber instead of going into the main bong, thus keeping your piece cleaner for longer.
Enjoy up to 5x as many rips before cleaning is required.  
Linea Story
Linea comes from the Latin word meaning line. This piece is meant to represent light waves transcending through space and time. Imagine you're traveling at light speed or reentering Earth's atmosphere within this cone-shaped shuttle.
This piece has been sandblasted, in a way that allows light to shine out through its lines from within. Add a little water, place your cellphone flashlight underneath and enjoy the mesmerizing light effects, as it refracts from within the piece. 
Share